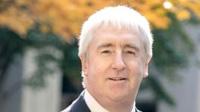 Bibby Financial Services (BFS) in America is forecasting a strong second half of 2017 after seeing increases in funding lines provided across all business segments and successful client retention in the first half of the year.
Jul 21, 2017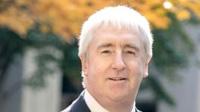 Bibby Financial Services (BFS) in America is forecasting a strong second half of 2017 after seeing increases in funding lines provided across all business segments and successful client retention in the first half of the year.
Key Equipment Finance, one of the USA's largest bank-held equipment finance companies, has provided financing for 16 community solar projects across Massachusetts.
Jul 20, 2017
Key Equipment Finance, one of the USA's largest bank-held equipment finance companies, has provided financing for 16 community solar projects across Massachusetts.
Jul 20, 2017
Key Equipment Finance, one of the USA's largest bank-held equipment finance companies, has provided financing for 16 community solar projects across Massachusetts.
Jun 13, 2017
Penske Truck Leasing is building on its presence in Canada with a new location.
Jul 18, 2017
New business volume in the equipment finance industry grew 2.5% in 2016, sharply down on the previous annual rate of 12.4%. Despite the slowdown, the increase marks the seventh consecutive year of increases, according to figures from the Equipment Leasing and Finance Association (ELFA). ELFA's 2017 Survey of Equipment Finance Activity (SEFA) is based on a survey of 115 member companies, and is managed by professional services firm PwC. Ralph Petta, ELFA president and CEO, said: "The equipment finance industry continues a slow-growth trajectory, mirroring a fundamentally sound - if unspectacular - US economy during the past several years." A companion report, the 2017 Small-Ticket Survey of Equipment Finance Activity, found that new business volume in the small-ticket space grew by 10.7% in 2016. According to ELFA's analysis, independents saw a 12% increase in new business volume, while banks posted a 5% increase and captives recorded a 5.9% decrease. The top-five most-financed equipment types were transportation, IT and related technology services, agricultural, construction and office machines. The top five end-user industries representing the largest share of new business volume were services, industrial and manufacturing, agriculture, transportation and wholesale/retail. Assets under management rose by 13.9% overall, helped by increases in sales budgets and sales personnel, which reflected companies' efforts to grow volume in an increasingly competitive environment. Return on assets also remained positive after declining by a percentage point to 1.4%, and balance sheets strengthened as net worth rose by 9.1%. Forecast improves The Equipment Leasing and Finance Foundation is predicting that equipment and software investment should continue to bounce back from a lacklustre 2016 after a solid start in the first quarter of 2017, driven by overall improvements in business confidence and a more positive outlook for the industrial sector. The Foundation has released the Q3 update to its 2017 Equipment Leasing and Finance US Economic Outlook, suggesting investment in equipment and software will grow 3.6% over the year, an upwards revision of its original 2.8% prediction for 2017. ELFA president and CEO Ralph Petta, who is also president of the Foundation, said: "Stronger-than-expected first quarter capital investment points to a more robust forecast for the year. "This is borne out not only by industry performance metrics, but also by anecdotal reports from leasing and finance executives in a variety of key industry sectors. "Headwinds emanating from Washington, DC may alter this trajectory as the summer wears on but, for now, it appears that 2017 growth should eclipse that in 2016." The study found equipment and software investment experienced a bright first quarter of 2017, growing at an annualized rate of 7.4%, its strongest pace in two years. However, the Foundation's report cautions that headwinds to watch include US trade policy uncertainty and budget battles. Continued political gridlock also makes it increasingly unlikely that Congress will agree on major pro-growth legislation such as tax cuts or infrastructure spending in 2017.
Jul 18, 2017
Wells Fargo has tightened up on underwriting standards for its auto loans in response to larger numbers of borrowers missing payments, almost halving the number of originations made in the most recent quarter. According to the lender's Q2 results, auto loan originations stood at $4.54 billion for the quarter, down 17% from the start of the year and a 45% drop from the same period of the previous year. As a result, its automotive portfolio fell to its lowest level for over two years. Wells Fargo had $1.4 billion worth of indirect loans which are 30 days or more past due in its portfolio, 18.7% more than in in the same quarter in 2016. Delinquent accounts made up 2.5% of the company's auto portfolio, compared with 2.03% the previous year. Tim Sloan, chief executive and president of Wells Fargo and Co., said on the company's earnings call that the company had decided to act proactively to improve the quality of its originations. Sloan said: "A year ago, we looked at the market and what we saw was the following — and remember the majority of our originations are used-car loans — we became concerned about underlying values of the collateral because of production levels by the industry, the number of cars coming off lease, and we got concerned about the risk returned in terms of pricing as well as term." Wells Fargo's auto-loan portfolio currently stands at around $58 billion, putting the bank in jeopardy of losing its status as the largest US auto lender to Ally Financial. Ally had $58.8 billion in auto loans as of March 31, 2017 according to Bloomberg Intelligence.
Jul 18, 2017
LeasePlan USA has appointed Juan Perez as senior vice president of operations, overseeing the teams that manage the lifecycle of vehicles, from vehicle acquisition to remarketing. Perez has more than 25 years of leadership and management experience in logistics, transportation and fleet management services, holding top-level operations leadership positions following a 20 year career in the United States Air Force. LeasePlan USA president and CEO, Jeff Schlesinger said: "Juan is a true leader dedicated to our client's successes."His attention to detail and dedication to operational efficiencies will launch LeasePlan and our clients even further into what's next."Perez said: "Our aim as an operations team will be to advance innovation while maintaining the client experience that sets LeasePlan apart."Our team is committed to delivering the promise to every client we serve."
Jul 18, 2017
Leasing services specialist CIT Group has provided a $20 million delayed-draw term loan (DDTL) to CTI Towers, a wireless telecommunications infrastructure supplier. CTI Towers was founded in 2011 to provide wireless carriers an opportunity to further continue network deployment without having to go through lengthy zoning processes to have towers constructed. The company's portfolio of existing towers has clients including national wireless carriers, regional carriers and utility companies, along with state and federal governmental agencies. Currently, CTI Towers owns 208 wireless towers and manages the Comcast Cable portfolio of 435 towers. The term loan will be used to grow the company's portfolio via acquisitions, construction of new wireless towers and other wireless infrastructures as well as for working capital. CTI Towers chief executive officer Tony Peduto said: "We are extremely pleased with the terms of the debt arrangement, and this now positions us well for future growth as the wireless industry continues to grow. "5G, new spectrum deployments and the continued use of wireless devices for data and video will continue to burden the existing carrier networks. "As the carriers look to add capacity everywhere, and bring better coverage to rural areas, towers will facilitate those deployments for the best coverage at the lowest cost." Strategic partnership Separately, CIT's banking subsidiary has announced a strategic partnership with leading personal lines insurer Allstate. The joint venture, CIT Northbridge Credit, will provide revolving- and term-loan commitments from $15 million to $100 million to middle-market companies across various industries and business cycles, delivering a broad range of flexible asset-based debt solutions beyond those typically provided by traditional banks. CIT Asset Management will serve as investment advisor to the joint venture.
Jul 18, 2017
The Manheim Used Vehicle Value Index hit a record high for the second month in a row as wholesale used vehicle prices rose 1.1% month-over-month in June. The increase brought the index reading to 129.3, which also represented a 2.5% increase from a year ago. Jonathan Smoke, chief economist for Cox Automotive, said: "The volume of transactions is up more dramatically than supply thanks to real demand from dealers and, in turn, consumers."Broadly speaking, the second quarter was supported by continued low unemployment and strong consumer confidence remaining near a 16-year high." For used vehicle pricing trends, all major car segments – excluding compact and midsize car classes – were up from a year ago, with especially strong increases in pickups and vans, up by 7.5% and 7.4% respectively. Smoke said: "The May and June Index results challenge concerns that increasing wholesale supplies from near-peak off-lease volumes and rising rental volumes would lead to rapidly declining used car values."On the contrary, strong retail demand for recent model year used vehicles is encouraging dealers to buy more vehicles at auction and the increased demand is more than offsetting the higher supply." New vehicle sales dip However, the analysis shows that despite the strength in wholesale used vehicle prices, new vehicle sales year-to-date are down 2% compared to last year. Franchised dealers have had more than four million new units in stock for the previous five months, and new vehicle sales in June slipped 3% from last year. Cox Automotive says that with the exception of light truck sales, which were up 4% year-over-year, much of the decline can be attributed to a downturn in car sales, which were down 13% year-over-year.
Jul 18, 2017
Global aircraft leasing giant BOC Aviation, which is headquartered in Singapore, is to open a new office in New York City, its latest overseas office after Dublin, London and Tianjin. The New York office is to be co-located with the Bank of China offices at 1045 6th Avenue and will be led by Matt Baumgarth, executive vice-president for airline leasing and sales (Americas). Baumgarth was previously based in London as senior vice-president for capital markets, and has two decades of experience in the aviation finance industry with North American airlines and investment banks. Robert Martin, the company's managing director and chief executive officer, said: "BOC Aviation is a global operating lessor and a US presence is essential to maintaining our global footprint. "With the opening of the New York office, we aim to better serve new and existing airline customers and aircraft investors."BOC Aviation currently has a fleet of 493 aircraft owned, managed and on order. Its owned and managed fleet is leased to 75 airlines worldwide in 34 countries.