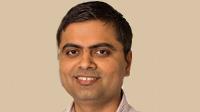 With more than 11 lakh (1,100,000) users, 1,300 lenders, US based Biz2Credit, is all set to revolutionize the Indian funding market by making finance available to thousands of small and mid-sized companies looking for business loans on best terms.
Jun 05, 2016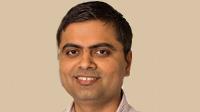 With more than 11 lakh (1,100,000) users, 1,300 lenders, US based Biz2Credit, is all set to revolutionize the Indian funding market by making finance available to thousands of small and mid-sized companies looking for business loans on best terms.
Leasing in India has been in existence for decades now and has seen its fortunes trough and peak. From the days when the leasing industry surged overnight to when it died out completely – and then revived from the ashes, the leasing industry in India has had its own story to tell. The Indian leasing industry was at its peak in the 1980 and 1990s before tax issues throttled leasing volumes.
Jun 06, 2016
Leasing in India has been in existence for decades now and has seen its fortunes trough and peak. From the days when the leasing industry surged overnight to when it died out completely – and then revived from the ashes, the leasing industry in India has had its own story to tell. The Indian leasing industry was at its peak in the 1980 and 1990s before tax issues throttled leasing volumes.
Feb 08, 2017
Jaguar Land Rover (JLR), owned by India's Tata Motors, increased sales to China from around £250 million in its 2009 financial year to almost £8 billion in 2014-2015, allowing it to more than double its UK workforce.
Mar 06, 2017
Hong Kong is to offer new tax concessions for offshore aircraft lessors in a bid to encourage companies to domicile their aviation leasing business in the territory, as part of moves to build up its financial services activity.
Mar 06, 2017
Tokyo Century Group has concluded a strategic business agreement with China UnionPay Merchant Services (China UMS), the operator of the largest card payment service in China. The agreement forms part of its bid to extend the range of its leasing activities via overseas alliances. China UMS is a subsidiary of China UnionPay, which is the country's bank card association. China UMS is the largest card settlement company in China, with operations in 337 cities supporting 6.49 million participating merchants, including retailers and restaurants that accept UnionPay cards, which use more than 8 million point-of-sale terminals. The two companies said their aim was to expand both businesses by making maximum use of the leasing and financing know-how that Tokyo Century has accumulated over the years through its Japanese and overseas businesses, and big data owned by China UMS, such as card settlement information. Tokyo Century said in a statement: "By doing so, we will jointly provide equipment leasing and automobile leasing services over the internet for China UMS merchants. Tokyo Century Leasing China Corporation, Tokyo Century's subsidiary in China, will provide leasing services on RICH, China UMS's online financial service platform for merchants, with the aim of enhancing the range of financial services available to China UMS's 6.49 million merchants. "Backed by an excellent customer base, Tokyo Century will also introduce good and distinct Japanese equipment and products on the RICH platform to support Japanese companies doing business in China." Over the years, Tokyo Century has expanded its businesses by forging alliances with financial institutions and leading companies in countries including Thailand, Taiwan and the Philippines. Recently the company has been pursuing opportunities in growth markets. These include forming an alliance with Indonesia's Lippo Group and investing in its electronic money, e-commerce and financial services. It has also invested in Grab, which operates ride-hailing services throughout Southeast Asia, to form an automobile financing alliance.
Mar 06, 2017
LOLC (Cambodia), the fourth largest micro-finance institution (MFI) in Cambodia, has been given permission by the National Bank of Cambodia (NBC) to offer leasing products. LOLC reports it is the first MFI in the region to obtain official approval. It says the decision means it will be able to penetrate a market previously exclusive to specialist leasing companies. The company, which was originally established by Catholic Relief Services in 1994 to enable rural women to gain access to financial services, says it sees "tremendous growth potential" in this area and also argues it will have a significant impact on Cambodia's economic and social development. As an alternative to traditional loan products, leasing products do not require clients to use personal property as collateral or to fund the acquisition of assets with cash in advance. LOLC says its leasing products will provide new capacity for households and businesses to obtain funding for the acquisition of vehicles and equipment. Sok Voeun, CEO of LOLC, said: "We are excited to be one of the pioneers in scaling up the leasing market in Cambodia." The company is launching a new financial lease for Cambodians covering movable assets including appliances, machinery, motorcycles and other vehicles. Voeun said it will be leveraging the company's nationwide branch network and customer base of more than 200,000 clients, coupled with its parent LOLC Group's leasing experience in Sri Lanka. International standards According to reports in the Khmer Times newspaper, Cambodia's Commerce Ministry is pushing for leasing sector regulations to be internationally standardized to boost business activities both domestically and internationally and further diversify businesses in the country. The ministry is asking an interministries group and relevant parties to standardize the regulations as soon as possible in order to grow the sector, according to Commerce Ministry spokesperson Soeung Sophary. Sophary said the group, which includes the Justice Ministry, NBC and the Commerce Ministry, is currently at the discussion stage. NBC estimates suggest that by the end of 2016 there were 12 financial leasing companies in Cambodia with total assets of about $156 million.
Mar 06, 2017
Thai digital finance firm Group Lease Public Company Limited (GL) has posted net profits of 324.4 million baht in the three-month period to the end of 2016. It marks a new record high for the ninth consecutive quarter and brings the leasing specialist's full-year profits to 1,062.8 million baht, an 82.34% increase compared to 2015. The full-year 2016 profits, which exceeded the management's target of 1 billion baht, reflected improved financial performance in all the markets in which GL operates, particularly in the two key markets of Thailand and Cambodia. The fourth quarter profits also took into account, for the first time, contributions from the listed Sri Lanka finance firm Commercial Credit & Finance (CCF), in which GL acquired a 29.99% stake late last year. GL chairman and chief executive Mitsuji Konoshita predicated an equally strong group performance in 2017 because of a combination of organic growth and more mergers and acquisitions. He said he was also bullish about the prospects for the Sri Lankan business, adding: "CCF has a very successful operation; the company is making more profits than previously projected." CCF's previous estimates of $30 million net profit for 2017 have been revised upward to $32 million. Expansion plans GL's operations in Myanmar will see accelerated growth this year after the group took over full ownership of micro-finance firm BG Microfinance Myanmar (BGMM) and struck a strategic partnership with Myanmar whisky tycoon Aung Moe Kyaw. He also owns Century Finance, a local finance firm licensed by Myanmar's central bank. According to Konoshita, BGMM is expected to extend small-scale and group loans totaling $50 million this year. BGMM now operates more than 30 branches in various parts of Myanmar. Another GL joint venture with Century Finance, which focuses on providing 'channeling' services (securing clients on a fees-based basis for Century Finance), is expected to lend about the same amount. If these targets are met, the two operations will generate combined portfolios worth $100 million. GL Finance Indonesia (GLFI) is also reported to be expanding. Konoshita reckoned the Indonesian portfolio will be valued at more than $200 million this year. The portfolio includes various types of consumer and micro financing loans. Indonesia is the largest market in ASEAN, with a population of more than 250 million, so GLFI is expected to make substantial profit contributions to the group in the years to come. The Cambodian market has surpassed Thailand to become the biggest profits contributor to the group. Konoshita said he expected GL Finance (GLF, the group's wholly-owned subsidiary in Cambodia), to roughly double its outstanding portfolio to about $400 million by the end of 2017. Through an exclusive franchise with Honda, the most popular motorcycle brand in Cambodia, GLF has dominated the motorcycle leasing market and expanded to cover Kubota agricultural machinery and solar panels. The GL chairman said that the firm's digital finance platform and its efficient IT system mean the group can expand very fast to new markets. It currently operates in seven countries (Thailand, Singapore, Cambodia, Laos, Myanmar, Indonesia and Sri Lanka), and plans to expand to 13 new markets in Africa and Eastern Europe during 2017, increasing its corporate footprint to 20 countries.
Mar 06, 2017
Japanese electronics conglomerate Toshiba Corporation, which has been hit by accounting irregularities and serious losses in its nuclear business, has announced it is selling its stake in its medical equipment leasing company to Canon Inc. for 3.14 billion yen. In a regulatory announcement, Toshiba said it had been in talks about a possible deal since the end of last year. It has now agreed to sell its 65% stake in Toshiba Medical Finance (TMF) to Canon, a Japanese printer, camera and electronics company, with the transaction taking effect on 31 March. TMF, which will become a wholly-owned subsidiary of Canon, made an operating profit of 456 million yen for the year ending March 2016, recording net sales of 15,259 million yen and a net income of 287 million yen. Canon said in a statement that the move formed part of its five-year initiative for strategic transformation, which it launched in 2016. The plan includes developing Canon's healthcare business as a next-generation pillar of growth. The company said that following the TMF acquisition it plans to accelerate growth of its medical equipment business, building a collaborative organization that includes a leasing function.
Mar 06, 2017
Hitachi Automotive Systems and Honda Motor Co. have announced plans for a joint venture company for the development, manufacture and sale of motors for electric vehicles. Hitachi Automotive Systems first started selling motors for electric vehicles in 1999 and has supplied vehicle manufacturers in Japan and throughout the world. Honda launched its first hybrid car, Insight, in 1999, and has since focused on expanding its electric vehicle line-up. The two companies said that going forward, with environmental conservation measures and regulations increasing on a global scale, the market for electric vehicles is expected to continue to grow. Their aim is to use the collaboration between the vehicle manufacturer and automotive supplier to speed up development and provide economies of scale that give them a competitive advantage. Subsidiary operations of the new Japan-based joint venture are planned for both the US and China, each with manufacturing and sales functions. Hitachi Automotive Systems will continue to promote its business operations by maintaining the business relationships it has with vehicle manufacturers that receive their supply of motors from the company. In addition, Honda will continue to focus on the global promotion of electric vehicles by using motors from the new company as well as the motors it currently manufactures itself in Japan. The two companies have provided five billion yen in capital for the new venture, which is scheduled to begin operations in July this year.
Mar 06, 2017
Japan's Sumitomo Mitsui Trust Bank (SuMi Trust) has signed a leasing business joint venture deal with the BIDV Group in Vietnam. The agreement sees the bank invest in 49% of the total equity of BIDV Financial Leasing Company (BLC), a subsidiary of BIDV. BLC has obtained approval from the State Bank of Vietnam for the new deal, which cements the collaboration which the two companies have shared since 2013, under which they have provided banking business and financial services to Japanese corporations in Vietnam. BLC was established in 1998 as one of the first leasing companies in Vietnam. The leasing market in Vietnam has potential for medium to long-term growth, both companies say. As part of the agreement, SuMi Trust will provide BLC leasing with expertise and credit risk management knowledge, which it has cultivated in Japan through its subsidiary, Sumitomo Mitsui Trust Panasonic Finance Co., (SMTPFC) and will contribute to the growth of BLC's leasing business. In addition, the joint venture will provide sales finance leasing services to enhance sales of Japanese-affiliated companies located in Vietnam, and Vietnamese dong-denominated equipment leases.
Mar 06, 2017
The latest Alleasing Equipment Demand Index for New Zealand shows businesses expect to substantially grow their asset base this year - and they are increasingly likely to consider leasing as a funding option. In a first for the quarterly Index, which launched in August 2015, more than half (51.2%) of the 250 businesses surveyed indicated they have plans to increase their asset base. For the first quarter of 2017, the average growth is expected to be 8.9%. This is the first time the quarterly increase has exceeded 8%. Just 3% cent of businesses have plans to lower their asset base, by an average of only 3.4%. This is also the first time the Index has included responses from executives in larger corporate businesses, which are defined as those turning over between NZ$100 million and NZ$250 million annually. This was the most positive group of all surveyed for the Index, with over half (56.9%) indicating they want to add to their asset base in the first part of the year. SMEs are also bullish about their plans to expand their asset base. A majority (55.2%) of businesses with an annual turnover of between NZ$5 million and NZ$20 million intend to bump up their asset base in the first quarter.Lower corporates (those with revenue of NZ$20 million to NZ$100 million) are the least positive, with 41.5% planning to boost their assets in the first quarter. Leasing opportunities The survey shows that businesses lease a relatively small proportion (16% or NZ$128 billion) of their assets. Moreover, 14.3% of businesses say unproductive assets hamper their growth. Alleasing says this indicates there is a substantial opportunity for New Zealand businesses to leverage their balance sheets to invest in new plant and equipment. The survey indicated there is considerable appetite among businesses to change their capital structure, with 13.1% stating they would like to refinance their existing assets through new capital structures. However, nearly 20% of the businesses surveyed said capital constraints were restricting growth. Both small and large businesses are affected by constrained access to capital, with more than one-fifth of both groups naming lack of capital as a concern, compared to just over 17% of mid-market businesses. The highest anticipated demand for new assets came from the agricultural sector where nearly two-thirds (62.5%) of businesses aim to invest in assets. More than half (51.4%) of businesses in the manufacturing sector are also looking to buy assets.
Jan 31, 2017
Alphabet International, a leading provider of business mobility solutions in Europe and Australia, has officially launched into the Chinese market, offering a portfolio of services focusing on financial leasing and business mobility solutions.