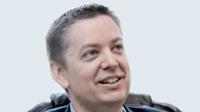 CapX Partners, an equipment finance specialist, has provided a $15 million lease structure to Califia Farms to facilitate the procurement of new bottling and pasteurization lines, further expanding capacity.
Los Angeles-based Califia Farms was founded in 2010 by Greg Steltenpohl.
The beverage company, which was named one of the most innovative consumers brands of 2016 by Forbes, is a nutmilk and refrigerated ready-to-drink (RTD) coffee brand.
Califia Farms contacted CapX as the company was looking to expand its distribution and bottling plant located in Bakersfield, California.
It has recently pushed into other markets, including Canada, the UK and Australia, which prompted a desire to diversity its capital sources.
Demir Vangelov, CFO at Califia Farms, said: "In order to meet the growing demand, we needed to build two new production lines, which required a significant investment and has resulted in tripling our output capacity at our Bakersfield plant. We appreciate CapX Partners' willingness to work with growing companies like ours and their flexible financing options."
Richard Bollinger, managing director at CapX Partners (pictured above), said: "Califia Farms is a familiar household brand, recognized as a market leader across multiple categories.
"The addition of these capital assets will help the company keep up with demand and continue their global expansion."