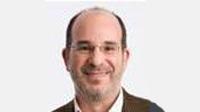 San Francisco-based BBAM Limited Partnership has announced the successful fundraising and closing of Incline Aviation I, an $881 million fund dedicated to investing in leased commercial jet aircraft.
BBAM surpassed its initial target of $750 million, raising capital commitments from limited partners, including some of the world's largest public employee pension plans and sovereign wealth funds.
Steve Zissis, BBAM's chairman and chief executive officer, said: "We believe Incline to be the largest fund of its kind, and its success speaks to the emergence of leased commercial jet aircraft as a bona fide asset class."
BBAM is the world's largest dedicated manager of investments in leased commercial jet aircraft providing more than 200 airline customers in over 50 countries with fleet and financing solutions over the past three decades.
The company currently has more than 400 aircraft under management and employs over 120 people at its headquarters in San Francisco and worldwide.