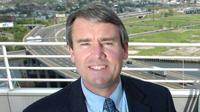 People's United Bank, based in Connecticut, has acquired Philadelphia-based LEAF Commercial Capital, one of the largest, independent commercial equipment finance companies in the US, with approximately $500 million of annual originations.
Jack Barnes, president and chief executive officer at the bank, said: "LEAF is a highly-scalable commercial lending platform with attractive risk-adjusted returns and a complementary expansion of our existing specialty finance businesses. At closing, our equipment finance units will have approximately $4 billion of assets and rank as the 16th largest bank-owned equipment finance entity in the country."
Since 2002, LEAF has financed more than $5.8 billion for more than 243,000 customers nationwide.
The lessor has approximately 250 employees and a call center in Orange County, California as well as a sales and servicing facility in Moberly, Missouri.
Crit DeMent, chairman and CEO of LEAF Commercial Capital said: "We are confident in our ability to maintain and accelerate our growth potential within People's United.
"Given the bank's extensive experience in successfully operating leasing and equipment finance platforms, they are uniquely positioned to be a valuable partner for our clients and employees."
DeMent and Miles Herman, president and chief operating officer, will remain with the business.
Under the terms of the agreement, People's United will acquire approximately $730 million of net investment in leases and loans and retain approximately $250 million of securitizations.
Remaining LEAF borrowings are expected to be repaid at close and the acquisition will be immediately accretive to People's United earnings. The transaction is expected to close during the third quarter of 2017.