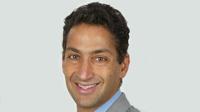 Solar Capital has paid around $210 million to acquire NEF Holdings, an independent equipment finance company.
NEF Holdings provides finance to US-based companies through its wholly-owned subsidiary Nations Equipment Finance.
NEF was founded in 2010 by former GE Capital equipment finance professionals and has underwritten approximately $1 billion of equipment financings since inception.
The portfolio is highly diversified, with an average funded exposure per borrower of $2.3 million, and consists of long-life, essential-use assets such as trucks and trailers, machine tools and equipment.
Solar said the acquisition marks another important step in its plans to expand its direct lending investment channels and provide differentiated sources of growth.
Michael Gross, chairman and CEO of Solar, said: "We believe that NEF offers a compelling opportunity to invest in an established business, whose management team has a strong track record.
"The addition of NEF's sourcing channel enhances Solar's flexibility to originate investments across multiple business lines in order to find the best risk reward opportunities while also increasing the earnings power of Solar's portfolio."
Bruce Spohler, chief operating officer of Solar, said: "We believe this acquisition further positions us as a diversified specialty finance company, providing capital solutions to middle market companies.
"NEF, with its 100% collateralized loan portfolio, complements Solar's other specialty lending businesses.
"We believe NEF's business is highly scalable and provides Solar with access to another differentiated middle market corporate credit platform focused on collateral-based/LTV lending. NEF offers attractive risk-adjusted returns and has a low correlation to the broader non-investment grade credit markets."