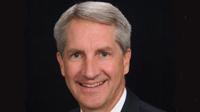 The US General Services Administration (GSA) has selected US Bank to participate in the GSA SmartPay 3 program for government charge cards and related payment services, used for equipment leasing.
The new 13-year agreement with the independent agency, which provides centralized procurement for the federal government, allows US Bank to offer purchase, travel, fleet and integrated payment solutions to federal agencies.
The Minneapolis-based lender has been providing card payment programs to federal agencies since 1986.
The GSA SmartPay 3 program takes effect November 30, 2018, and is the latest phase in the world's largest government payment program, used by more than 560 federal agencies to obtain charge cards and other payment services from authorized providers.
Jeff Jones, president of US Bank corporate payment systems, said: "US Bank is privileged to have supported federal government agencies with payment solutions for more than 30 years, and we are honored to be entrusted with the task of helping to usher in the next phase of the GSA SmartPay program.
"We take seriously our responsibility to provide the government with the highest quality products and services, delivered with integrity, efficiency and security."