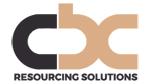 To c. £130,000 plus car allowance, bonus and benefits package.
Our client is a mid-sized UK bank with an impressive track record of growth and renowned for its entrepreneurial approach to lending for the SME and retail property sectors.
As they continue to expand their market share and introduce a range of innovative lending products, they are keen to appoint a high profile commercial leader to drive the performance of their commercial real estate division.
Reporting into the Group Managing Director the roleholder will create and lead the implementation of the commercial real estate lending strategy - specifically commercial mortgages and property development finance.
You will be responsible for leading the development and delivery of new and existing products through the various sales channels and contributing to the wider business finance strategy.
There is an existing high performing sales team who require encouragement, guidance and motivation to achieve demanding income, growth and service delivery objectives.
We are keen to receive applications and enquiries from experienced commercial real estate professionals who can demonstrate strategic leadership skills and an expertise in commercial property finance. You will likely have experience gained from a bank, building society or specialist broker operating in the commercial space.
You are likely to have experience working in commercial real estate for a bank, building society or some other similar property lending business.
Cultural fit is critical - you must have the resilience, energy and attitude to drive the behaviours and strategy of an agile, high growth and highly respected lending business.
Contact: Please direct applications and enquiries to Lucy Davies at lucy@cbcrs.co.uk or call 0161 486 0011.