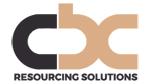 £150,000 to £220,000 per annum plus bonus and LTIP.
Our client is a diverse financial services business specialising in a broad range of consumer and commercial lending products.
As they continue to enjoy sustained growth across all business areas they are keen to appoint a strong Chief Risk Officer.
The primary responsibility is to lead and develop a robust and first class enterprise and conduct risk team which will embed a Risk Management culture that will shape the future growth and direction of the company.
As Chief Risk Officer you will be ensure that my client meets relevant regulatory requirements and you will be responsible for identifying, assessing, measuring, mitigating and reporting all material risks. You will also play a pivotal part in formulating business policy and strategy to steer the future direction of the business.
The likely candidate MUST have the following:
UK risk leadership in a lending environment such as a bank or finance company.
Several years' experience working for a bankor similar FCA authorised lending institution in operational / regulatory / enterprise risk management.
Practical relevant experience in consumer and / or commercial lending.
Significant risk management and credit risk experience including 2nd or 3rd line of defence.
An understanding of the regulatory landscape having operated at a senior management level.
Experience of negotiating with external regulatory bodies including the FCA is essential.
A strong and charismatic leadership style and able to influence at board level.
A strong academic background.
My client has a high profile brand and is recognised in all of its diverse specialist areas for innovation and excellence. Cultural fit will also be important as my client prides itself on its authentic, open and agile approach and outlook.
Contact: Please direct all enquiries and applications, in confidence, to Lucy Davies lucy@cbcrs.co.uk 07921 848778.