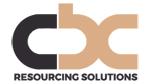 to £50,000 plus bonus and benefits.
Our client is an ambitious and innovative specialist consumer lending business looking for a Compliance Manager. They are a start-up and have already gained full FCA authorisation and have significant funding available, being backed by a major private equity company who have made a substantial commitment to the business. The management team has a long and successful track record within a cross section of consumer lending.
The successful candidate will be a consumer credit compliance professional. The individual needs to have experience of consumer lending preferably in an unsecured / personal loan environment and have had exposure to all elements of compliance through the consumer journey. May suit someone with experience looking to make their next career step.
Key Responsibilities:
Introduce recommend and maintain compliance policies, procedures and regulations
Carry out proactive regular reviews as part of an agreed monitoring programme.
Ensure business always compliant by meeting FCA expectations and obligations.
Identify areas of weakness and recommend improvements.
Keep up to date with all relevant industry knowledge, FCA requirements, legal, risk and compliance policies, procedures and regulations.
Provide relevant advice, guidance and expertise.
The successful candidate will have a good understanding of CONC and FCA regulations in a financial services environment.
Contact: In the first instance please send your CV in confidence to Lucy Davies at lucy@cbcrs.co.uk or call 0161 486 0011.