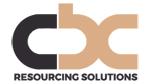 £25,000 to £30,000 plus bonus and benefits.
Our client is an ambitious and innovative specialist consumer lending business seeking additional finance expertise.
An immediate opportunity has arisen to join our Finance Function on a permanent basis. This is an opportunity for a talented and ambitious individual.
The individual would ideally have experience of in a high volume financial service environment.
Key Responsibilities:
Daily bank reconciliations including the timely resolution of un-matched items with the wider team (finance and non-finance).
To operate effectively in this high transaction volume environment and work to the rigorous financial controls adhered to within the company.
Obtain appropriate sign off, of all invoices and allocate correctly within the accounting system.
Maintaining the fixed asset register and posting monthly depreciation.
Posting accruals, prepayments and month end journals.
Balance sheet reconciliations.
Assist the Finance Manager with the preparation of financial reports, including the monthly trail balance.
Ad hoc finance duties.
Finance Administration.
Initially the role will have a large focus on daily reconciliation processes.
Key Requirements:
A hands-on approach.
A committed team player with a 'can do' attitude.
Ability to work effectively with people to resolve issues.
A desire for continuous improvement and quality in all system and control processes.
Be IT literate with a sound understanding of Excel (including vlookups, pivot tables, sumif functions etc) and ideally Sage.
Proven and solid background within finance.
The ability to multi-task in a fast-paced environment and stay flexible in your duties.
There is real potential for career progression and you will be fully supported to gain relevant accountancy qualifications.
Contact: In the first instance please send your CV in confidence to Lucy Davies at lucy@cbcrs.co.uk or call 0161 486 0011