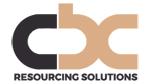 £45,000 - £60,000.
Due to the continued growth of the asset finance portfolio, an additional Asset Finance Underwriter is required for one of our clients who are one of the the largest independent finance companies in the UK with gross receivables being in excess of £100m.
Key Responsibilities:
Evaluation, analysis and approval of credit proposals and revisions.
Maintain the portfolio by retaining a consistent level of credit risk assessment.
Analyse and advise on credit structures and interpret financial and non-financial information.
Ensure all credit risk policies and procedures in executing the above responsibilities are in adherence to delegated authorities and operate in compliance with the departments risk appetite.
Ideally you will have:
Previous Credit Analysis experience in underwriting secured credit facilities/ asset finance credit.
Experience in preparing and pitching credit presentations to management.
Strong analytical, written and communication skills.
The successful applicant must also be confident in building, developing and strengthening relationships with existing and potential introducers, suppliers and valuers in order to maximise future opportunities for the Company.
Contact: Kate 07850 906718 kate@cbcrs.co.uk