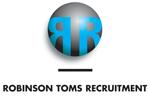 salary & guarantee up to €75,000 plus monthly paid commission on both volume and also margin. Realistic year 2 + earnings €150,000 per year with uncapped potential. Plus company car and all usual large company benefits.
Our client a leading international full service lease provider are seeking additional business development managers to identify , prospect and win new full service lease IT finance business across Belgium.
You will be selling to mid and large corporate customers and also the public sector and will drive business direct from the customer but also via introducers such as IT vendors, systems integrators and resellers and also IT lease brokers.
The role will largely be a new business one but you will be given a small number of existing accounts to manage and develop.
Our client are hiring at both senior BDM level and also at more junior level. Those with less experience than outlined below are welcome to apply and in this instance salary and guarantee are likely to be up to €45,000.
Candidate Profile
You should be located within 1 hour of Brussels
The preferred profile is hire from the finance and leasing sector and with some experience of financing high technology assets.
We will also consider applications from a services sales environments with the skills and aptitude to cross train to sell full service lease IT finance solutions.
Whatever your background you must be a strong new business hunter with the gravitas and presence that enables you to gain access to senior influencers and decision makers.
You should ideally speak Dutch, French and English but applications may be considered from those who speak just French and English.
You will be well educated ideally to degree level be numerate to structure deals and be able to master complex and sometimes long sales cycles
Critically you must be a confident new business hunter who has a genuine desire and need to earn a very high and uncapped income.
Contact: Please send your CV firstly to Sean Toms at : sean_toms@robinson-toms.com and then call me on 01743 821472 for a confidential discussion.