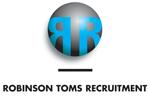 Salary range up to £60,000 depending on experience plus performance bonus of up to 30% of salary, potentially more for exceptional performance, plus car allowance and all usual large company benefits.
Our client are seeking a Broker Manager to manage and further develop relationships with its large number of supporting brokers c70 in total across West & East Midlands but also Wales, East Anglia and Cheshire.
You role will be to build on existing relationships to gain our client a greater share of each brokers business and to tactically target and win new brokers that fit with our clients asset class focus.
Our clients offers a competitive service to its brokers encompassing competitive rates, fast turn around of deals and fast payout with attractive broker commissions.
You will be offering a service that provides brokers with the ability to fund a very wide of hard assets across a broad range of credits for deals typically ranging from £10K to £1.5m in size.
Candidate Profile
The ideal profile is to hire an existing experienced broker manager who resides in the West or East Midlands area. This will be our clients preferred hiring profile and applicants with this background will be considered first.
Exceptional candidates who reside in Wales, East Anglia or Cheshire and are willing to travel and who are also experienced broker managers are also very much invited to apply.
We are also willing to consider applicants with strong hard asset direct background who can demonstrate the skills and aptitude to move from closing deals direct to managing and developing relationships through a third party.
Similarly those with hard asset vendor experience who already understand the tripartite relationship of doing business through a third party are also welcome to apply.
Whatever your exact finance and leasing background you must be a target driven but measured professional able to gain rapid buy in from lease brokers and someone who can operate just as effectively with broker sales staff as the CEO of a major broker.
You will also need to be someone who operates with a team ethos in all that do working for a regulated company.
Contact: Please send your CV firstly to Sean Toms at : sean_toms@robinson-toms.com and then call me on 01743 821472 for a confidential discussion.