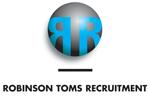 Salary range up to £65,000 + car allowance c£7500 + bonus TBC but expected up to c20% + usual benefits, life cover, health cover, pension.
Our client are seeking to hire their first in house lawyer to take charge of everything from the structuring of more complex managed services agreements where our clients, unusually, are willing to accept performance risk as part of solution sell to assisting with traditional Human Resources and employment law issues.
To date typically more complex documentation changes or creation of bespoke structures has been put out to external lawyers with the high cost that that entails and also the inconsistency of approach that this often results in.
Our client typically fund 80% of their business with partners and 20% being held own book. Typical structures range from vanilla fair market value deals on standard documentation to multi country deals where taking performance risk may be an intrinsic part of a transaction and bespoke or at least significantly tailored documentation are intrinsic to the solution.
They are seeking to take in house the bulk of their current legal workload. This does not mean that external opinion will never be sought but it will mean that you take responsibility for the vast bulk of what is currently managed externally bringing it internal.
Candidate Profile
We are seeking ideally a qualified lawyer rather than someone purely with a law degree and experience. However – if you are close to qualifying AND have asset finance sector experience then do apply.
The preferred profile is someone who is working today in the middle or big ticket sector and is used to drafting documentation and also has a good understanding UK employment law and typical HR issues, things like maternity leave, managing occasional performance improvement processes etc.
Crucially, for the commercial part of the role, which makes up the bulk of the work we are not seeking someone who has a dry legal opinion approach only.
Our clients are corporate solution sellers so you can expect to be asked for your legal opinion and advice and then, on occasions, you can expect the SMT to make a commercial decision to recognise and acknowledge your advice but then take a risk reward decision that goes against it.
The spirit of our client is about risk management so there will be occasions where the reward outweighs the realistic actual risk. You will work closely with senior sales, credit & operations staff and the SMT on a daily basis but will report directly to the CFO potentially you might have one or two direct reports over time as well.
If you have had experience to date of working with funders this will be useful but it is not a pre-requisite to apply.
Finally, our client are flexible on your location.
You can work from home the bulk of the time and come into their offices as and when needed, they have sophisticated collaboration tools to enable you to share documentation with colleagues and funding partners to minimise the need to be office based unless you happen to be located commutable to their offices.
Contact: Please send your CV firstly to Sean Toms at : sean_toms@robinson-toms.com and then call me on 01743 821472 for a confidential discussion.