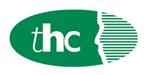 £80000 - £100000 per annum.
We have clients seeking PQE candidate to join their Banking/Asset Finance teams. We are working with several leading UK law firms with networks of offices in various locations.
Our clients work with a range of financing transactions across a wide variety of sectors, often with a multi-jurisdictional element. Acting for borrowers, lenders and investors they have a practical understanding of the needs of all parties to a financing transaction.
We are seeking candidates with expertise in some of these fields: corporate lending, acquisition finance, asset finance, real estate finance, marine and shipping finance, invoice discounting, and refinancing.
This would suit a locally based banking lawyer or someone re-locating. You will be joining Chambers recognised team, recommended by clients as "commercial and results driven".
We are looking for someone offering solid general banking experience with particular acquisition finance experience, someone who is used to drafting and negotiating LMA facility documentation and taking the lead on transactions.
Contact: If you are interested in this role, please contact Danielle or Mark on 01279 713900.