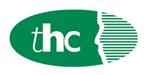 £70,000-£80,000 plus car allowance bonus scheme & full range of benefits.
Our client is a prestigious bank they are seeking an experienced Broker Manager ideally experienced in Asset Finance and ABL.
The Role:
To manage and develop key business introducer relationships across the region.
To manage the relationship with existing customers, extending the width and depth of their relationship with the bank.
To deliver sustainable income streams.
Key Responsibilities:
Originate new customer relationships for the core product set by taking a proactive role in identifying and approaching prospects and introducers to promote the company's financing products and services.
Develop and maintain a network of introducers through developing a personal network within the local business and professional community.to provide a pipeline of new prospects.
Manage the existing portfolio of customer transactions, supporting customers and retaining business to enable extension of their relationship. Exercise the operational and control activities required in managing customers and transactions.
Write high quality credit papers for proposed transactions in timely manner for submission to Credit Risk and carry out regular credit reviews on existing customers.
Promote the bank to the local business community through networking and attending functions, some of which will be outside of normal business hours.
Assess quality business through appropriate checks such as balance sheets and management accounts, searches and appropriate product information.
Accountable for primary relationship responsibility for customers in the portfolio, supported by the wider Client Management team. Provide an ongoing level of communication with introducers and Prospects alike throughout the process.
Qualifications/Certification:
Several years' experience in a Financial Services (AF/ABL financing, commercial lending) or similar environment with a track record in being able to develop and maintain long term relationships.
A minimum of 2 years' experience as a Relationship Manager/Director in commercial lending.
Experience:
A breadth of experience in commercial lending, and the ability to demonstrate broad knowledge of all aspects as it relates to the target customer.
Specific experience in lending to companies with a turnover of greater than £5M, and in driving the credit analysis for such deals.
Proven track record of building personal links and working well with support functions including Credit, Risk, Operations and Marketing.
Capable of developing strong customer focused relationships at board level and below with the client base and maintaining relationships with the regional business community to enhance the Company's reputation within the market.
Technical/Specialist Knowledge & Skills:
In depth understanding of Commercial finance products.
Fully conversant with all relevant risk management and banking legislation and regulation.
Fully understands the requirements of business development, has a high degree of knowledge of the market environment and uses this to create new business opportunities.
Sales process management.
Computer literate (good knowledge of MS Office suite – Excel, Word, Power-Point).
Ability to carry out financial calculations/understanding of interest rates & charges.
Confident sales originator.
Contact: If you are interested in this role, please contact Julie Ramsay on 01279 713900 or email your CV to julie@thcrecruitment.co.uk