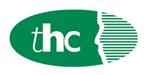 £22/25k plus benefits.
Our client is an innovative provider of Asset Finance due to continued growth we are recruiting a Quality & Complaints Agent is to deliver exceptional customer service ensuring customer complaints are resolved in a timely and compliant manner as well as supporting the business by reviewing and analysing a variety of work types and calls to assess quality. In addition, you will ensure that all assessments and related outcomes are recorded in line with company policy, procedures and FCA guidelines. You will be providing feedback to Team Managers for their staff who would benefit from call quality feedback to ensure we put the customers outcomes at the heart of our decision making process.
Key Responsibilities:
Answer complaints in line with business complaints handling procedures. Always adhere to FCA guidelines and meet all deadlines.
Liaise with relevant departments and managers, championing the customer and ensuring a speedy resolution to a complaint.
Maintain accurate complaint records to will enable the business to identify trends and feedback into the business.
Complete root cause analysis and share the learning with colleagues.
Be the customer face of the business for the Financial Ombudsman Service, collecting information when required and providing them with full replies to any questions or complaints they raise as quickly as possible, keeping any promises we make.
Skills and Knowledge:
Self-motivated and enthusiastic, ability to work under own direction and initiative.
Communication - good communication skills, both verbal and written, must be able to work with a diverse range of team members and be able to communicate confidently and effectively with the team environment.
Critical thinking, using logic and reasoning to identify where opportunities exist to improve.
Planning and organising - Works in a thorough and well-ordered way to produce accurate, complete, consistent and compliant work.
Knowledge of the Collections department and call flow.
Microsoft excel.
Essential Skills:
Excellent written and verbal communication skills.
Intermediate level proficiency in Microsoft Word, Excel, Outlook and PowerPoint.
Previous complaints handling an advantage.
Desirable Skills:
FCA or FOS complaints exposure or similar.
Relevant industry experience.
Knowledge of regulatory affairs with respect to complaint handling in a regulated industry.
Contact: If you are interested in this role, please contact Julie Ramsay on 01279 713900 or email julie@thcrecruitment.co.uk