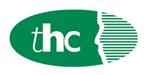 salary is VERY Competitive, depending on experience.
Fantastic opportunity, for an experience Asset and IT finance Sales/BDM. The main focus of this role will be to drive the development of my client in its target market sector, enhancing awareness and understanding of the services that we provide.
Company Overview
The new business unit is designed to exploit the IT finance and services market; a new asset class for my client. The business will provide finance for the acquisition of technology equipment; both hardware and software, combined with the provision of appropriate services.
Key Responsibilities:
Identify and deliver new business opportunities in the technology market, through direct and indirect channels.
Demonstrate a good knowledge of the full product range; clearly articulate the product suite and identify where and how these products deliver an appropriate solution to meet customer requirements.
Engage, influence and collaborate with colleagues, working closely together for mutual benefit an in order to utilise existing business relationships to support and drive the proposition.
Delivery of volume, margin and service income by way of the provision of timely and innovative business solutions through a range of products.
Provide product and lending solutions that meet client needs, delivering maximum income for satisfy risk quality parameters and standards.
Drive new business development from an assigned, geographically based territory.
Consistently apply a Treating Customers Fairly (TCF) approach in relation to providing the products and services offered.
Work collaboratively, effectively, efficiently and accurately within the prescribed sales process in order to ensure a seamless delivery to our customers.
Key Skills:
Experience of operating a within a B2B asset finance role and working with senior management teams.
The ability to identify, develop and deliver new business opportunities in the B2B market.
An understanding of and some experience in working with residual value based transactions.
An understanding of working within the technology sector. The ability to work with senior finance and IT professionals and the ability to articulate and influence discussions in respect of the concept of Total Cost of Ownership (TCO) of a commercial technology estate is preferable.
Deliver lasting results.
A good understanding of all aspects of leasing.
Working with senior management and their respective teams within target market sector.
Managing on-going working relationships within my client at all levels.
The ability to participate fully in discussion relating to total cost of ownership at both a Finance and IT level.
Please ONLY apply IF you have Asset AND IT Finance experience within a sales role.
Contact: Email your CV to: danielle@thcrecruitment.co.uk