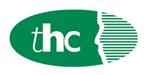 £45-60k negotiable.
Our client is a fast moving prestigious bank need in the City due to expansion they need an additional person to underwrite and ensure all proposals, within their remit, are responded to the mandate for this role currently c£125k but there is flexibility.
Key Responsibilities:
Underwriting Asset Finance proposals up to a value of £125K.
Sound analytical approach to flow underwriting.
Good understanding of commercial assets.
Good understanding of accounting analysis.
Ensuring outstanding Proposals are answered within SLA.
Analysing relevant credit reference agency searches.
Conducting and understanding land registry/Rightmove/Glass's Guide valuations.
Answering the telephone and discussing proposals with BDM's and brokers as required.
Liaising with Brokers.
Understanding the proposal spreadsheet log.
Flexible and additional working hours during busy periods.
Qualifications/Experience:
Minimum 3 years underwriting experience.
Detailed knowledge of motor cars/commercial vehicles.
Comfortable with yellow plant/Industrial equipment.
Understanding of the sales aid industry.
Two A-Levels at C or above plus a minimum 5 GCSE's Grade B or above to include Mathematics & English Language.
Contact: If you are interested in this role, please email your CV to julie@thcrecruitment.co.uk