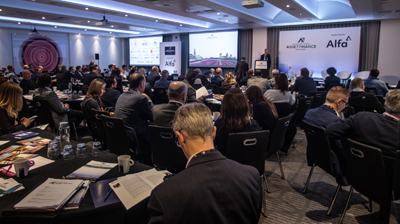 Download the March issue of Auto Finance Technology today. Simply complete the form below
The latest issue of Auto Finance Technology is out now. The March issue includes:
Full review of the International Asset Finance Network Conference and Awards
Fighting the battle against ransomware
Banishing dealer tech 'pain points'
The future of car subscriptions
Powering the circular economy
Growth plans revealed by Oodle CEO Jonny Clayton
2020 will be a year that requires innovation and an ability for businesses to adapt if they are to thrive in the current complex business environment.
Our March issue is packed with insights about the future of auto finance technology and how the industry is using innovation to drive growth.
There is also an in-depth look at the impact of ransomware, which can cause massive disruption to businesses if they are unprepared.
Enjoy the issue.
John Maslen, editor, Auto Finance Technology
STAY INFORMED. DOWNLOAD AUTO FINANCE TECHNOLOGY TODAY.