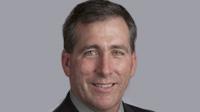 Digital financial services company Ally has teamed up with Drive Motors to offer an online checkout process, allowing consumers to shop online for vehicles directly from dealer websites.
The agreement means Ally can receive consumer financing applications submitted digitally by dealerships using Drive Motors' e-commerce solution for dealership websites.
Tim Russi, president of auto finance at Ally, said: "Drive Motors' cutting-edge business model offers dealers a convenient way to allow customers to shop for cars online from local businesses they know and trust, helping consumers feel more confident and in control.
"We are thrilled to work with Drive Motors to be the sole provider of financing to power these digital transactions for dealers across the country."
Drive Motors' software integrates as a native part of the dealer's website, so it becomes part of the overall online experience.
The Drive Motors technology can incorporate the valuation of a trade-in and aftermarket product sales, as well as Ally financing.
Customers need to go to dealerships to finalize paperwork and pick up vehicles, although some dealerships offer vehicle delivery as well.
Drive Motors arranges more than 1,000 vehicle sales a month, nationwide.
In an additional development, Clearlane, Ally's online auto financing platform, has announced the development of Clearmatch, a digital service that will allow customers to be approved for financing on vehicles in dealer inventories.
With Clearmatch, shoppers will get pre-qualified for financing online and then be able to browse the inventory at dealerships participating in the program to find a vehicle in their price range.
Once customers select a vehicle, they will be able to get approved for financing digitally. Customers then take their approval certificate to the dealership, where the dealer will work with them to finalize the purchase and financing.
Since much of the vehicle and finance shopping was done at the consumer's convenience, the time needed for closing at the dealership is significantly reduced.
Jeff Danford, senior vice-president of Clearlane, said: "Clearmatch will transform the car-buying experience, improving the process for both consumers and dealers. For consumers, it's all about speeding up the process.
"We help consumers explore their options, so when they get to the dealership they're ready to finalize the purchase and financing with the dealer and drive home in their vehicle."
Clearlane will be rolled out to dealers on a regional basis starting in late April.
Danford said: "Clearmatch will allow customers to easily take care of their financing online and have a faster close at the dealership – which can be a key dissatisfier. Meanwhile, dealers will benefit from happier, more satisfied customers."