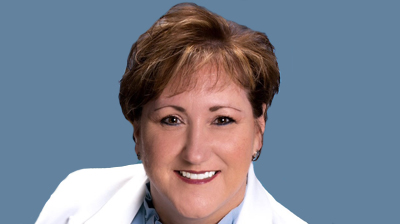 Around two-thirds of car buyers believe personalization technology, such as automation and artificial intelligence (AI), will improve the car-buying experience and car ownership, according to a study by Cox Automotive.
Its Technology and Transformation of Retail Study found 67% of purchasers in the US think these technologies will make a difference to buying a car and 63% believe they will improve car ownership. The results were compiled from a survey of 532 franchised dealerships and 2,032 recent automotive consumers.
The research found that 68% of consumers do not mind dealers using personalization technology if it improves the overall vehicle-buying experience, while 76% of consumers expect their dealer to know something about them before they walk onto the showroom floor.
Marianne Johnson, chief product officer at Cox Automotive (pictured), said: "Automotive retail is going through a period of transformation right now.
"AI is not just a buzzword. It's already impacting the way consumers gather information about cars, learn about which car to purchase, and decide when to interact with a dealer. Artificial intelligence is also helping dealers to become more efficient and transparent and deliver a better consumer experience."
Cox Automotive says 62% car buyers want a more trusting relationship, where their dealer is more of an advisor, mentor, partner or friend, rather than just a retailer, and technology adoption could help make that happen.
Almost two-thirds (63%) of dealers agree that adoption of automation or AI is necessary to adapt to changing dealership pressures. While there is widespread awareness of the potential of AI and automation, only about half of dealers know 'a lot' about these technologies, making adoption more challenging.
Barriers identified by respondents include cost, staff resistance, and the difficulty of changing current business processes.
However, 72% of dealers see AI technology as a tool that will help to improve efficiencies and provide time for staff to focus on other areas of the dealership, with only 28% of dealers saying adoption of AI will lead to staff reductions.
Slightly more than half of dealers surveyed indicated that adopting automated processes could help them to deliver a better customer experience and improve retention and loyalty.
Cox Automotive says insights from tracking customer preferences can be powerful, with Amazon's recommendation software estimated to generate 35% of the company's revenues.
However, human contact remains important in the buying process for most; 62% of customers want to review and sign documents and contracts in person, with a dealership representative.
Lori Wittman, senior vice-president of Cox Automotive Dealer Software Solutions and general manager of CRM provider VinSolutions, said: "Customer interaction must be carefully managed.
"This new study clearly underscores what we see with CRM usage every day. New-car owners do not want to be spammed or stalked by their dealership. Having the right data at the right time to be relevant instantly is paramount to successful personalization."
The study can be downloaded here: https://d2n8sg27e5659d.cloudfront.net/wp-content/uploads/2019/09/2019-VinSolutions-Technology-Transformation-of-Retail-Study.pdf