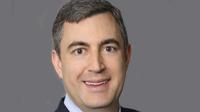 Ally Financial has reported auto lease portfolio declines in its third quarter results for the year, with pre-tax income down by $19 million on the previous year, at $300 million.
Auto originations for the quarter totaled $8.1 billion, down from $9.3 billion a year ago. This included $3.6 billion of used volume, $3.6 billion of new retail volume, and $0.9 billion of leases.
The lender said the results reflect higher net financing revenue and other revenue, more than offset by higher provision for loan losses, primarily driven by reserve build to cover higher future expected losses associated with hurricanes Harvey and Irma.
Net financing revenue was approximately $17 million higher year-over-year as increases in retail and commercial revenue were partially offset by the continued decline in operating lease assets and corresponding lower net lease revenue.
Provision for loan losses was $46 million higher quarter-over-quarter, driven by seasonally higher net charge-offs, and up $42 million year-over-year, largely due to increased reserves for higher future expected losses associated with the hurricanes experienced in the third quarter.
Auto earning assets decreased $1.5 billion year-over-year to $11 billion as growth in the retail auto portfolio was outpaced by declines in operating lease assets. Commercial earning assets of $36 billion were flat year-over-year and decreased $2.8 billion quarter-over-quarter, given seasonality and lower dealer inventory levels
Ally chief executive officer Jeffrey Brown said: "We continue to navigate the cyclical dynamics within auto finance, while driving higher risk-adjusted returns on new originations and maintaining credit discipline."