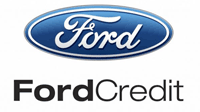 Ford Credit is predicting full-year 2017 pre-tax profits to exceed $2 billion after a strong performance during Q3.
It reported that receivables grew globally, led by retail financing, while stronger than expected auction values are supporting lease residual and credit loss performance.
For Q3 2017, its pre-tax results were €600 million, up €33 million on the same period last year.
In Europe, FCE Bank reported pre-tax profit growth to £81 million compared to £67 million for the same period last year.
In a statement, FCE Bank said that the UK's decision to leave the European Union has increased uncertainty with respect to its business environment and it had applied for a banking licence in Germany, in addition to the banking licence held in the UK.
However, FCE added that providing economic conditions remain in line with expectations, it expects to report another strong annual profit for 2017, driven by controlled growth and the continued performance of its portfolio.