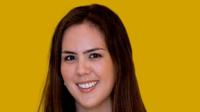 The average transaction price of a new vehicle in the US hit a record $35,428 in October, up 2% on the previous year and 12% on October 2012, according to Edmunds, the car shopping and information platform.
The average down payment on a new car also reached record territory in October, hitting $3,966. This is up $374 compared to October of 2016 and $454 from five years ago.
Edmunds analysis suggests that in the first half of 2017, 2.1 million vehicles were leased, representing a 4.4% decline from the first half of 2016. Leasing made up 31.1% of retail new-vehicle sales in the first half of 2017, which is slightly off 2016's record high of 31.9%.
Jessica Caldwell, executive director of industry analysis for Edmunds, said: "The shift away from passenger cars in favor of trucks and SUVs is impacting all facets of the auto market.
"Interest rates are rising and bigger vehicles have higher price tags, but so far car shoppers don't seem to be shying away from putting more money down or having a higher monthly payment to drive the vehicle they want."
Despite strong demand for trucks and SUVs, automakers are struggling to move lagging 2017 inventory off dealer lots.
In October, 72% of new vehicles sold were 2017 model year, while five years ago, only 46% of the new vehicles sold in October were from the 2012 model year.
Incentives last month remained at a near-record high of $3,472 per vehicle; however, Edmunds analysts say automakers are going to have to be even more aggressive if they want to move inventory.
Caldwell said: "Clearing out old inventory is expensive, especially when automakers are forced to deeply discount passenger cars, which already have thin profit margins.
"With two months left in the year and this much inventory remaining, we expect to see some very creative year-end sales events to entice car shoppers."
Increasingly aggressive front-end incentives mean the depreciation curve is growing steeper for used vehicles.
In the first half of 2017, three-year-old vehicles lost 35.6% of their original value on average.
By comparison, in 2014, three-year-old vehicles only lost 31.8%.
This increase in depreciation indicates leasing is becoming a more expensive endeavour for automakers.
In order to offer consumers low monthly lease payments, automakers must increase their incentive spend to offset the drop-off in used values.
While an increased incentive spend usually stimulates sales, automakers are seeing less return on their investment since their added cash is not necessarily creating more attractive deals for the consumer. Instead, the outlay is merely mitigating the predicted decline of a vehicle's future value.
In the first half of 2017, lease penetration plateaued and the percentage of trade-ins dropped off, creating a divergence in the pattern previously seen for years.
The move suggests leasing is attracting fewer new-to-leasing car buyers, and its sustainability is more reliant on consumers already in the leasing cycle and first-time car buyers.
Millennials — many of whom are first-time new-car buyers — continue to have the highest proportion of leasing among all age groups.