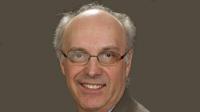 Record sales in the Canadian auto loan market are being supported by increases in leasing rather than direct lending, according to research from Scotiabank.
Leases represented just 9% of the Canadian retail new vehicle market in 2009, at the height of the global financial crisis. So far in 2017, that figure has gone up to around 33%.
Scotiabank found the pace of auto loan growth has moderated to single-digits in both Canada and the US.
Lending for new vehicles in Canada has advanced by only 4.6% year-on-year in Q2 2017, a percentage point lower than overall household credit growth.
The rising popularity of leasing has driven the share of auto loans to less than 60% of the Canadian new vehicle market, the lowest level of the past decade and down from more than 68% in 2010.
Carlos Gomes, senior economist and auto industry specialist at Scotiabank, said: "As Canadian vehicle sales continue to climb to record highs, much of the growth has recently shifted to leasing, prompting a moderation in auto loan growth.
"Auto loan growth in Canada is now lagging disposable income growth, highlighting the improving fundamentals in the Canadian auto loan market."
Canadian sub-prime loans account for 12% of the Canadian auto market, compared to 21% in the US.
Loans to more creditworthy clients continue to gain momentum, pointing to an improving credit profile.
Most auto delinquencies occur among sub-prime borrowers and are virtually non-existent for clients with higher credit ratings. In Canada, delinquency rates are lower for auto loans than for most other credit products, the bank calculated.
Canadian sub-prime auto loans declined 7% year-on-year in the second quarter, a sharp reversal from nearly 5% annual growth in late 2016.
Scotiabank reported that across North America, there is a further strengthening in vehicle demand marked by sales picking up to their best performance since November 2016.
Canadian volumes advanced to 8% year-on-year; however, the US was the big surprise in September, with volumes surging to an annualized 18.5 million units—the highest since July 2005—and significantly above the average of 16.9 million during the previous eight months.
The report found that car sales in Houston accounted for 6% of overall US sales in September, triple the normal share, as Texans replaced vehicles damaged by Hurricane Harvey.