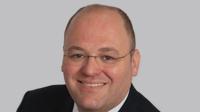 LeasePlan USA has appointed Scott Adelsky as chief financial officer.
He succeeds David Dahm in overseeing the planning, implementation, management and controlling of all financial activities for the company in the US.
Jeff Schlesinger, president and CEO of LeasePlan USA, said: "We recently announced the launch of our new global 'What's next' campaign and ambition to offer 'Any car, Anytime, Anywhere'. With something this significant, it's critical we practice the financial discipline necessary to focus on smart growth, compliance and always keep the customers first.
"Our path forward will include new partnerships, along with investment in people, products and systems. We specifically sought a financial leader with the experience and discipline to oversee these activities and lead us through our transformation. Scott is the right person for the task."
Adelsky has more than 20 years of finance, tax, treasury and accounting experience, which include auto finance and logistics. Most recently, he served as global vice-president at CSM Bakery Solutions, and has also held senior finance roles with Americold Logistics and CarMax Auto Finance.