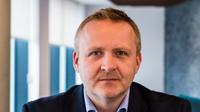 Research carried out by MotoNovo Finance has revealed that 89% of consumers in the UK are positive about the dealer finance experience.
The finding comes from an independently managed customer monitoring programme run on behalf of MotoNovo Finance that assessed feedback from consumers financing their vehicle with the business.
The approval rating in the latest quarterly monitor report is based upon telephone research undertaken with 1,200 customers within six weeks of financing a used car.
MotoNovo said that customer feedback clearly indicated that pricing and the dealer service experience were primary motivators for choosing dealer finance, followed by availability and convenience, particularly the way in which the customer's finance requirements could be tailored around them and their car by the dealer.
In planning their finance needs, 52% of people considered the dealer as their primary source of finance pre-purchase.
Many of these had previously financed a car through a dealer and were happy to return based upon the experience. The balance of customers who converted to showroom finance did so because of the quality of offer made available to them.
Karl Werner, motor division CEO of MotoNovo Finance, said: "Dealers make an important contribution to the customer in the speed and flexibility customers report and in the way they support the customer.
"Technology is certainly playing a growing role in dealer finance for customers but, in a classic omni-channel manner, for a significant number of people there is a place for the dealer to facilitate the process.
"It is very apparent that when consumers discover dealer finance for themselves, invariably most really like it."