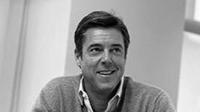 US vehicle sourcing and funding app Fair has acquired the vehicle rental and delivery app Skurt in the latest stage of its rapid growth plans.
The investment comes after Fair announced the closing of its latest round of strategic equity funding, which was led by next47, the Siemens-backed global venture firm.
Other equity investors in the funding round were BMW, CreditEase FinTech Investment Fund, Millennium Technology Value Partners, 137 Ventures, G Squared, and Upfront Ventures.
Skurt's platform offers cars by the day, delivered on demand and offers monitoring of customer car deliveries from a central dashboard, as well as real-time notification, fleet location tracking, and an instant communication platform.
The acquisition complements Fair's business model, which allows customers to find and fund a car entirely on their smartphone and have it delivered to their home. They can also return it whenever they want.
Fair users scan their driver's licence to get pre-qualified for a range of personalised monthly payments, sign for the car they want on-screen with their finger and pick up the keys without any physical paperwork.
Scott Painter, Fair CEO and founder, said: "These investments are an important part of Fair's continuing and rapid growth and are further confirmation that the future of car ownership lies in the digital, flexible and affordable model that Fair provides.
"We're gratified that Fair's reception from the investment community matches the enthusiastic response of our customers, who want to get a car the same way they make countless other digital purchases—from wherever they are and with no long-term commitment."
The current funding follows an investment round last year in which Fair attracted substantial equity investments from institutional and automotive investors, as well as dedicated debt capital from a group of top-tier investment banks.
Fair used those investments to fund several acquisitions in recent months, including using a secured loan facility provided by Goldman Sachs Bank USA to purchase the existing lease contracts and vehicles of Uber's Xchange Leasing subsidiary.
Fair also entered into an exclusive, long-term partnership with Uber that enables its ride-share drivers to get a Fair car and turn it in any time.
T.J. Rylander, partner at next47, said: "At next47, we're dedicated to help grow companies that will define the next generation of global innovation.
"It's clear that consumption models for personal transportation are changing rapidly and subscription-based pricing models are on the rise across all industries. Fair is at the forefront of marrying these two trends and making car ownership much more attractive for today's consumers while opening up new market opportunities for manufacturers and dealers."
Fair recently completed its expansion to all major markets in California. Its co-founder and president, Georg Bauer, revealed plans to launch across the US this year in a speech made at the International Auto Finance Network in London last month.