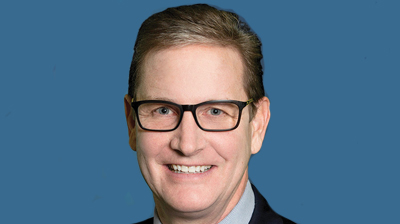 Captive finance providers accounted for most of the increase in US auto loans last year, according to new research from CU Direct and AutoCount.
Its analysis indicates that Toyota Financial Services achieved the second largest market share of loans, as demand rose 41% to just over 1 million finance deals.
Honda Finance, Ford, Nissan and Infiniti all saw strong growth in captive finance in a market up 8% among the top 10 providers to just over 8.5 million originations.
By comparison, banks including Wells Fargo, Ally, and Chase saw originations fall, potentially due to tighter lending requirements.
Toyota is second only to CUDL, which saw originations reach 1.8 million units, but this is an aggregate figure from all CU Direct's network members.
CU Direct is a supplier of lending software technology to the credit union industry, including the Lending 360 and CUDL platform, which generated a record $39 billion in credit union auto loans in 2017.
CU Direct credit union partners, as an aggregate, became the largest auto lender in the US in 2017, with 16.2% loan growth, the second highest loan origination growth rate among the top 10 lenders according to AutoCount data.
The company signed new agreements with 71 credit unions in 2017 and at the end of the year supported 1,117 credit unions, serving 47.8 million members.
As a result of the growth, CU Direct approved a 3% cash dividend to its credit union shareholders for a record 13th consecutive year.
Tony Boutelle, president and CEO of CU Direct, said: "We are pleased to once again provide a strong return on investment to our shareholders.
"Credit unions continue to demonstrate their ability to compete with banks and win in the auto lending marketplace; we remain focused on delivering innovative lending technology that helps our credit union partners make more loans and create a better member experience."
US auto loan originations top 10
2017 Rank
2016 Rank
Auto Lender
# Loans
Dec YTD '17 Growth
1
2
CUDL
1,258,771
16%
2
6
Toyota Financial Services
1,067,987
41%
3
4
Capital One Auto Finance
961,933
-2%

4

3
Ally
946,170
-9%
5
5
Chase Auto Finance
873,695
-2%
6
8
American Honda Finance
850,215
77%
7
7
Ford Motor Credit
779,690
30%
8
9
Nissan Infiniti Financial Services
690,771
47%

9

1
Wells Fargo Dealer Services
597,861
-47%
10
N/A
GM Financial
489,313
N/A
Market Totals
8,516,406
8%
Source: CU Direct