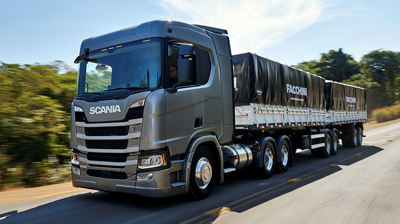 Truck manufacturer Scania has announced that it will invest 1.4 billion reais ($344 million) to update its factory in Sao Bernardo do Campo, near São Paulo, Brazil.
The funding will be used to update the company's assembly line and launch a new series of trucks in the Latin American market.
Investment will begin in 2021 and follows the company's previous funding injection, which started in 2016 and is due to be completed in 2020.
The VW-owned heavy goods vehicle manufacturer is the latest vehicle to commit to a significant investment in the region in response to significant tax breaks which were prompted by Ford's announcement that it planned to close its São Paulo factory earlier this year.
The IncentivAuto scheme offers a 25% discount on ICMS (VAT) to auto makers that invest a minimum of a billion reais ($260 million) in local facilities and generate at least 400 new jobs.
Scania is the third largest truck manufacturer in Brazil, after Mercedes-Benz and Volvo.