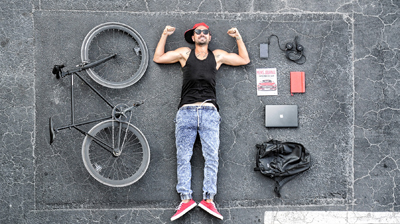 For many years, the dominant players in the automotive consumer market have been Baby Boomers, (those born in the years following the Second World War) but forecasts indicate that Millennials (those reaching adulthood in the 21st Century) will become the largest demographic in the US this year.
This is expected to have a significant impact on the way dealers interact with customers, as Millennials have a different set of expectations when it comes to the car buying process.
There has been much confusion in the industry in terms of what Millennials, and other younger demographics, require from the global auto finance industry.
Although many have said that Millennials have no interest in car ownership, with their preference being for ride-hailing services and a more mobility-centred approach to travel, the data does not reflect these predictions.
In fact, younger generations, such as Millennials and Generation Z (those reaching adulthood in the second decade of the 21st Century) are the only demographic groups with a significantly increasing market share.
At the end of 2018, the Millennial automotive market share hit 27.2%, an increase from Q4 2014 where it stood at 22.6%, according to market data from consumer credit reference agency, Experian.
In addition to this, the younger Generation Z grew from 0.5% in Q4 2015, to 2.8% in Q4 2018.
Baby Boomers dropped from 38.7% at the end of 2014, to 33.8% at the end of 2018.
A 2018 survey on media and advertising consumption carried out by OpenX and Harris Poll found that one-third of Millennials spend more than six hours a day on mobile devices, signalling that auto retailers may need to shift marketing onto phones, tablets and laptops to optimize exposure to younger consumers.
Millennials also expect that information and reviews will be available online for both the products they seek, and the dealer who will aid with the sale.
As such, dealers need to make the online process as hassle-free as possible and provide as much information on the transaction as required, so that the customer can enter the showroom prepared.
However, this can present an intimidating prospect for a dealer, especially if the customer uses a smartphone to confirm everything said about a vehicle, and compare the prices being offered, while in the showroom.
Madison Gross, lead researcher at auto shopping and research website CarGurus, explained the vehicle buying behaviour of various demographic groups in a recent interview with WardsAuto.
He three things make Millennials unique:
• Firstly, they are three times as likely to be buying because of a major life event like a new job or a growing family. That impacts their shopping, as 30% say they are shopping urgently which ties into those life events.
• Secondly, they are more likely to start off certain, but later change their minds about what vehicle to get. That includes whether to get new or used, buy or lease, make and model and which dealership to purchase from;
• Thirdly, they focus on digital. They also are more likely to contact a dealer ahead of their visit and therefore if they make an appointment, they expect the dealer will be ready for them.
The changing audience is also bringing new bodystyle trends.
While larger private vehicles such as SUVs and pickup trucks dominate the US market, sedans/saloons are making a comeback as the top choice for younger audiences, according to new research commissioned by Nissan.
Among respondents who don't currently own a sedan, 78% of drivers in the US would consider buying one; 86% of 18-34-year olds (Gen Z and younger Millennials) who don't currently own a sedan would consider buying one in the future.
Rob Warren, director and chief marketing manager at Nissan North America said: "Sedans are still extremely popular with our customers, so as our competitors exit the category, they're creating even more prospects for Nissan."