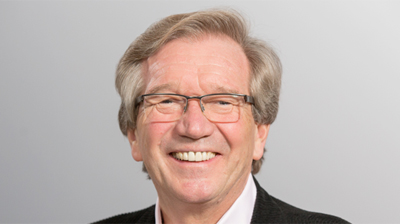 Innovative vehicle subscription app Fair is acquiring the assets of the Canvas vehicle subscription service from Ford Motor Credit Company for an undisclosed sum.
The agreement enhances Fair's position in the vehicle subscription market, enabling the company to continue plans to accelerate consumer adoption of its services through US expansion.
Fair launched in 2017 and enables customers to complete the entire car sourcing process by smartphone. Users can shop pre-owned cars, sign for the one they want on their smartphone and have it delivered with breakdown cover and maintenance included, then hand it back without any early termination penalties.
Canvas was established in the same year and has provided vehicles for about 3,800 subscribers in San Francisco, Los Angeles and Dallas. Customers will be invited to join Fair at the end of their current vehicle subscription and Canvas is no longer accepting new customers. Instead, it is offering a $100 incentive to start using Fair.
Georg Bauer, co-founder and chairman of Fair (pictured), who received the Retail Auto Finance Hall of Fame Award at the 2019 International Asset Finance Network Awards, said: "Canvas has built innovative subscription products that are relevant to consumers today, and like Fair, has opened up new ways for consumers to gain access to mobility.
"This acquisition underscores our shared commitment to providing consumers with the car they want on their own terms."
Since launching in 2017, Fair has experienced substantial growth, with more than 45,000 subscriptions. It is live in 30 markets and continues to expand its offering globally following a series of multi-million-dollar funding rounds.
Last year, Fair raised $385 million in a funding round led by Softbank, with participation from Exponential Ventures, Munich Re Venture's ERGO Fund, G Squared, and CreditEase.
During 2019, investments have included a $100 million credit facility from Ally Financial and $50 million credit line from Silicon Valley Bank.
In total, Fair has raised more than $1 billion in debt and $500 million in equity since its 2016 launch.
The Canvas deal represents the latest stage of growth through acquisition for Fair. In 2018, it acquired the active lease portfolio of Uber's subsidiary Xchange Leasing, which includes existing lease contracts and vehicles.
This year, Fair participated in the national roll-out of a program to attract more rideshare drivers to Uber through a vehicle finance incentive scheme. Under the scheme, US drivers can earn up to $40 a month in credits to redeem against Fair.com vehicle payments, based on factors including revenues and customer ratings.
Following the latest Fair acquisition, Sam Smith, executive vice-president of strategy and future products at Ford Credit, said: "Canvas built an impressive business and we learned a lot about subscription services, fleet management and the technology that underlies both. We are proud of the work that was done in support of Canvas and we wish the entire team the best of luck."
Ned Ryan, chief executive officer of Canvas, said: "Canvas' mission is to provide customers with flexible access to the vehicle of their choice for an affordable monthly payment. Our strong synergies with Fair make this a natural fit."