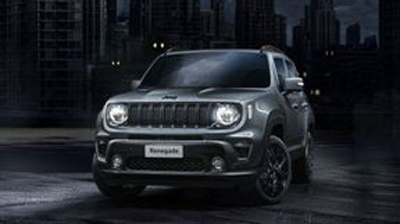 Fiat Chrysler Automobiles (FCA) and its US subsidiary FCA US are to pay $40 million in order to resolve a length probe by the Securities and Exchange Commission (SEC) over claims the companies mislead investors about monthly sales figures over a five-year period.
According to the SEC, between 2012 and 2016, FCA US issued monthly press releases falsely reporting new vehicle sales and falsely touting a 'streak' of uninterrupted monthly year-over-year sales growth, when in fact, the growth streak had been broken in September 2013.
A key concern was that FCA US and parent company FCA included the press releases in their SEC filings. New vehicle sales and the growth streak were key performance indicators that illustrated the company's competitive position and demand for its vehicles.
Vehicle sales in the US accounted for close to half of FCA's worldwide sales. In an article posted on its website, FCA US described the sales streak as "a symbol of our continuing success in the marketplace."
The US regulator said FCA US inflated new vehicle sales results by paying dealers to report fake vehicle sales, which were later "unwound" or reversed. In addition, FCA US Business Center employees reported fake vehicle sales, by maintaining a database of actual but unreported sales, which employees often referred to as a "cookie jar".
In months when the growth streak would have ended or when FCA US fell short of other targets, FCA US dipped into the "cookie jar" and reported old sales as if they had just occurred.
Cooperative marketing funds were used to pay dealers for reporting fake sales and disguise the payments. In one example cited in the SEC's findings, the director of an FCA business center emailed another business center director that "[e]veryone will hit [their targets] but they are going to have to get dirty."
The SEC found FCA US falsely reported year-over-year sales growth in September 2013 and May 2016, when in fact, sales in those months declined as compared to sales in the same months of the preceding years. FCA US also inflated results before investor events that were held while its parent was preparing to list shares on the New York Stock Exchange.
As a result of these practices, FCA US's reported sales and year-over-year growth percentages were misstated every month during the relevant period.
The SEC also found that on multiple occasions from 2013 to 2015, dealers and employees informed FCA US of fake sales reporting at its business centers. Nevertheless, FCA US continued to falsely report sales through mid-2016.
Moreover, after a dealer filed a lawsuit in January 2016 alleging that FCA US offered to pay the dealer to report fake sales, FCA publicly denied the allegations.
"New vehicle sales figures provide investors insight into the demand for an automaker's products, a key factor in assessing the company's performance," said Antonia Chion, SEC associate director in the division of enforcement. "This case underscores the need for companies to truthfully disclose their key performance indicators."
The SEC's order finds that FCA US and Fiat Chrysler Automobiles violated the antifraud provisions of the Securities Act of 1933 and the Securities Exchange Act of 1934, as well as the reporting, books and records, and internal accounting controls provisions of the Exchange Act.
Without admitting or denying the Commission's findings, the two companies have agreed to cease and desist from committing or causing any future violations of these provisions and to pay a civil penalty of $40 million on a joint and several basis.
In a statement, FCA confirmed it had reached a settlement concerning the legacy sales reporting matter.
The company said: "FCA US cooperated fully in the process to resolve this matter. The company has reviewed and refined its policies and procedures and is committed to maintaining strong controls regarding its sales reporting. The settlement requires a payment of $40 million which will not have a material impact on the financial statements of the company."
In April, FCA settled lawsuits with seven of its dealers over claims it urged them to input phony sales to help it meet sales targets for an undisclosed sum, while in May it settled a lawsuit with stockholders for
$14.75 million.
The SEC settlement with FCA is here: https://www.sec.gov/litigation/admin/2019/33-10706.pdf