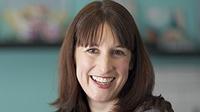 The heads of two powerful UK parliamentary committees have called for an independent public inquiry into growing levels of household debt, including vehicle finance.
Rachel Reeves, the chair of the business select committee, and Frank Field, the head of the work and pensions select committee, fear levels of personal debt are becoming "unsustainable".
Reports indicate that there is around £200bn of debt through credit cards, personal loans and car finance and there are concerns this is now same level as before the financial crisis in 2008.
Furthermore, after years of low interest rates, indications of a potential rise could increase the financial pressure on households.
Field told the Guardian: "We need a commission to assess the current situation. There are so many moving parts that a proper investigation goes beyond the remit of any single committee."
Reeves, Labour MP for Leeds West – who was speaking in a personal capacity – said she was shocked at the sharp rise in borrowing.
She said: "It is the government's responsibility to understand the extent of the issue and who is the worst affected."
Reeves added that the financial services industry needed to be more transparent about the level of indebtedness and sub-prime lending.
Field said regulators need to be more explicit about the extent of the damage to households and the economy from a rise in interest rates.
The finance industry, including vehicle finance companies, have come under the spotlight in recent months over concerns about mounting levels of debt, which prompted a series of 'fact check' reports from Asset Finance International.
Julian Rose, founder of Asset Finance Policy, said: "Asset Finance International's recent 'fact check' on the national media's reporting of car finance noted that although car finance sold by car dealers has grown significantly in recent years, previously there was far wider use of credit cards, unsecured personal loans and second charge mortgages to fund cars."
Meanwhile, new research into the point-of-sale (POS) car finance market published earlier this month by Apex Insight found that sub-prime lending makes up less than 2% of car loans sold by car dealers.