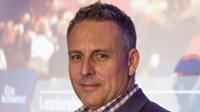 Nearly nine out of 10 UK car dealers plan to review their fuel profiles in 2018 in response to consumer uncertainties around diesel, a recent survey conducted by Cox Automotive has revealed.
Just over half of those surveyed altered stock profiles in 2017 (54%), but 87% plan to make a change in 2018.
The data also shows that 80% of dealers have seen a change in consumer attitudes towards diesel due to uncertainty around the fuel, and a further 86% say they expect this to continue into 2018.
The survey follows new figures released by the SMMT, which show diesel car registrations fell by 22% year-on-year in the UK in September, one of the two biggest sales months in the UK automotive calendar, leading to an overall reduction in new car registrations for the first time in six years.
Philip Nothard, head of external relations at Cox Automotive, said: "Concerns about the diesel market are definitely spreading among dealers.
"It's been a volatile 12 months, and not entirely unexpected, but this level of decline in the new car market is significant."
In terms of market share, Cox Automotive reports that diesel's historically steady market share against petrol has shifted downwards in the last 12 months.
The fuel, which held a 46% market share (against petrol at 50%) in September 2016, has now moved to 40% (against 54.6% petrol).
September data from Cox Automotive's retail auto website, Motors.co.uk, paints a similar picture on dealer forecourts with the first signs that 'days to sell' are starting to lengthen for diesel.
They are up from 39 to 40 days year-on-year. In comparison, petrol variants have reduced, down from an average of 38 to 34 days, while hybrids have dropped from 80 to 21 days over the same period.
Nothard said: "Dealers are starting to sense that diesel vehicles could become more difficult to shift.
"There are definite signs of consumer reaction to media reports on diesel, especially in regard to its environmental impacts.
"This media attention, combined with further external factors such as taxes and city charges, have all contributed to consumer interest waning.
"We are hearing that dealers who have lower specification or older diesel models on sale are worried – not only in terms of profit potential but also about the space these vehicles occupy while waiting to be sold."
However, he said that for dealers investing in newer models, the sentiment is more positive, as they are cleaner and are often unaffected by new emission charge schemes.
Furthermore, despite the advent of an ever-increasing number of alternative fuel vehicles on the market, Nothard predicts diesel will remain integral to the dealer market in the medium term.
He said: "Let's not get carried away, we won't suddenly see dealers forgoing diesel altogether. It will continue to rule as a leading fuel for some time. We predict dealers will continue to invest until a steeper downward trend in consumer demand is seen."