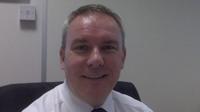 Iconic car brand MG has placed auto finance at the heart of its expansion plans as it bids to double sales and enter new European markets next year.
Annual UK sales are expected to more than double to around 10,000 units in 2018, following the launch of its new MG ZS compact SUV, which extends the manufacturer's line-up to three models.
Vehicle finance is expected to account for much of the sales growth and MG has already launched a 0% finance offer, with monthly payments from £199, while a PCP will be rolled out shortly.
In addition, a focus on growth in the SME sector is expected to be driven predominantly by leasing, through links with its dealer network and a panel of leasing brokers operating under the MG Fleet Sales banner.
Matthew Cheyne, MG head of sales and marketing, said: "The MG has a compelling offer for the SME business sector; those companies that don't have a company fleet policy but have a relationship with the local dealer instead.
"The SME can get direct access to the manufacturer to agree on tailored terms that suit their businesses, something which wouldn't usually be possible for a small business."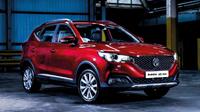 The new model will be offered with a seven-year/80,000-mile full manufacturer warranty.
Cheyne said work was already underway on planning European expansion, adding: "The groundwork is being done now and we will start launching in Europe next year."
He added that he expected MG to reveal an electric version of the ZS in 2018, with full production starting a year later.
MG Motor is a subsidiary of SAIC Motor UK, which in turn is owned by Shanghai-based SAIC Motor.