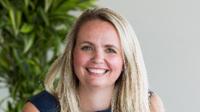 MotoNovo Finance has launched a business-wide recruitment programme aimed at employing 200 new staff in the UK.
It is adding roles in dealer development, customer care, collections, marketing and credit analytics as well as department heads and senior leadership positions.
The recruitment drive supports MotoNovo Finance's continued expansion in existing and new areas, such as the forthcoming launch of its new sales aggregation service.
It has also launched a new recruitment website to house all the key vacancy details and allow users to browse and apply for roles easily through its application portal.
Katie Feagan, recruitment manager at MotoNovo Finance, said: "We are thrilled to launch our new site and to be able to offer a wide range of roles over the coming year. Our fast-paced growth is a sign of further exciting things to come from MotoNovo and an expansion of the services we're able to offer."
Based in Cardiff and operating for over 40 years, MotoNovo Finance is part of WesBank, South Africa's largest financer of cars, itself part of FirstRand Bank.