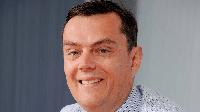 Car dealers in the UK are sitting on 16% more unsold stock than they were just a year ago, with an additional £3.6 billion tied up in forecourt assets.
The value of inventory held by UK car dealerships has reached a record £27.3 billion, up from £23.6 billion last year, according to chartered accountants UHY Hacker Young.
That unsold stock now equals 17.7% of the turnover of the sector, up from 16.9% last year.
This risks tying up capital, and can prevent dealerships from making the investments they require in their own businesses.
UHY Hacker Young warns that if new car sales continue to dip and dealerships are unable to shed excess inventory, they may have to explore costly alternatives to keep the stock moving, such as additional discounts, or self-registration exercises.
Paul Daly, a partner with UHY Hacker Young, said: "Car makers continue to push more and more vehicles on to dealers' books, but that can't go on indefinitely. It's unsustainable for unsold stock to keep rising so quickly.
"Pressures on dealers are higher than ever before, with manufacturers demanding bigger and better premises, and many now need to resort to significant off-site storage facilities to hold the excess stocks."
Another issue for some dealerships is that they may have become over-reliant on the temporary cash flow boost given to them when they take new cars on to their own balance sheets.
Several manufacturers provide dealerships with an invoice to claim back the VAT on these purchases immediately, even though they don't pay the manufacturers until the car is sold to a customer.
That means these dealerships receive a 20% cash boost of the value of the cars they buy through their quarterly VAT return and this is only repaid when the vehicle is sold, which could take up to six months.
SalesMaster, an automotive industry software specialist, is focusing on tackling the unsold stock problem through its Stockbook solution, which aims to increase stock turn without resorting to heavy discounts.
The software improves customer response times by combining group-wide vehicle stock from DMS, factory and third-party systems, and provides real-time ability to browse, search and reserve from stock at any time.
SalesMaster managing director Chris Stott said dealers should take the opportunity to streamline processes.
He said: "Stock flow denotes efficiency levels, and we aim to provide dealer groups with the visibility and accuracy required to remove physical forecourt stock limitations through smarter use of shared stock and order pipelines."
Value of dealer unsold stock