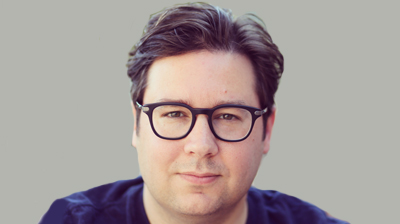 A new all-inclusive car subscription service for Jaguar and Land Rover vehicles has launched in the UK.
The service, called Carpe, has been developed by InMotion Ventures, the transport, mobility and travel innovation arm of JLR.
Its first product is a 12-month unlimited mileage subscription, giving JLR customers a new car every year. Potential buyers include retail customers, senior executives in cash for car schemes or executives in small businesses.
The subscription has no deposit and includes all maintenance, servicing and insurance costs.
Sebastian Peck, managing director, InMotion Ventures (pictured above), said: "We know there is appetite for unlimited motoring packages and demand is growing rapidly for subscription services that better meet individual needs. For people who love driving premium vehicles but are tired of inflexible contracts, a subscription to Carpe is the solution.
"We aim to give our customers as much flexibility, freedom and choice as we can."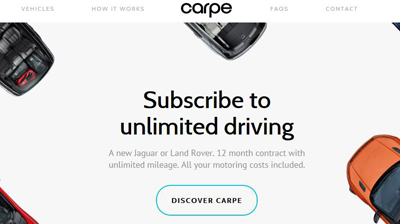 This will be the first of several potential Carpe services for Jaguar Land Rover customers, as it assesses the appetite of the market for different subscription services, which could include a used car product in the future.
The launch comes amid the introduction of a range of subscription services from manufacturers, in response to changing consumer purchasing habits.
Recently, Volvo's president and chief executive Hakan Samuelsson predicted that half of all cars provided to customers by Volvo Cars within the next decade will be through subscription services.
He made the prediction as part of a strategic shift at the business to a pay-on-use model for its vehicles aimed at cementing direct consumer relationships.
Samuelsson is targeting more than 5 million direct consumer relationships by the middle of the next decade, to create new sources of recurring revenue.
In the US and Europe, subscription services have been launched by brands including Mercedes-Benz and BMW, while a number of fintechs are targeting the market with multi-brand offerings, including Fair, Wagonex and Drover.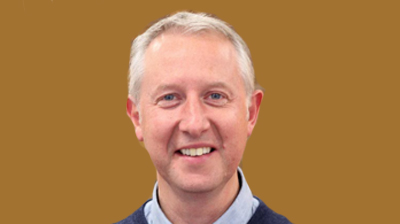 Graeme Banister, venture builder for InMotion Ventures (pictured above), said the business was focusing on proving the concept and assessing how to develop the offering further.
A key focus will be the high standards of service provided to customers at handover and during the life of their subscription.
He said: "We want this to be the best service they can get, including the support received during handover. We want to ensure they can access all the car has to offer from day one and that there is a great experience at every touchpoint."
When customers sign up to the service, vehicles will be recommended by support staff based on an evaluation of their requirements, although subscribers can tailor equipment levels.
There will also be an educational aspect for potential customers, to explain why monthly costs for a subscription service are typically higher than traditional finance.
Carpe's all-inclusive, unlimited motoring package starts at £910 plus VAT per month for a standard specification Jaguar E-Pace, rising to £2,200 plus VAT per month for the range-topping Range Rover Sport HSE.
By contrast, monthly payments for a three-year PCP would be £299 for the Jaguar and £799 for the Land Rover, but customers would have to pay deposits up front of £6,000 and £21,000 respectively.
Banister added: "For customers who do a lot of miles and who are looking to swap their car more frequently, this service gives them the opportunity to do that.
"We are starting with a small segment of the customer base; high mileage drivers who want a brand-new car, but don't have time for the process. It is a premium service with premium vehicles.
"We want people to talk to us about their preferred package as we develop the service."
In 2017, Jaguar Land Rover sold more than 620,000 vehicles in 130 countries, with 80% of its vehicles being sold abroad.
Although the subscription service is currently UK-focused, its international potential will be reviewed as the business develops.
InMotion Ventures includes a venture capital arm, which has invested in a range of services linked to future mobility, including Lyft, the fastest-growing ride sharing company in the US; By Miles, an innovative pay-by-mile car insurance service; Cove, a residential and closed-community car sharing service in Asia; Dovu, a blockchain-powered rewards scheme; and Synaptiv, a mobility data marketplace.