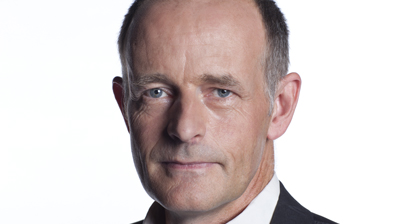 In the year when BMW and Daimler announced their intention to merge their mobility services, who better than the Head of Brand for BMW Mobility to provide IAFN's keynote auto speech?
Tony Douglas. Head of Brand, Marketing and Communications. BMW Group Mobility Services will address up to 500 delegates at the International Asset Finance Network Conference in Park Plaza London Riverbank, on September 13. He is expected to provide a comprehensive vision for the future of BMW's mobility services.
BMW has been a market leader in the early development of mobility services with offerings such as Reach Now, BMW's car rental and car sharing service; DriveNow (car sharing); ParkNow (parking app for cashfree on and off road parking); and ChargeNow (access to charging stations via a single ChargeNow payment card).
BMW's announcement in April of their intention to partner with Daimler signals a significant ramping up of their focus on mobility. The international auto finance group's attention to mobility was further signalled by the announcement in late July 2018 that Daimler Financial Services is to rebrand as Daimler Mobility.
BMW and Daimler's joint project is currently subject to examination and approval by the respective competition authorities in the US and Europe. For now, BMW's Strategy NUMBER ONE > NEXT provides the BMW Group with a roadmap to their digital and emission-free future.
"Combining our mobility services as planned will create a unique digital ecosystem. This alliance will make it easier for our customers to discover the emission-free mobility of the future. The planned merger of our mobility services will pool our resources and sends a strong signal to our new competitors." Harald Krüger, Chairman of the Board of Management of BMW AG told Asset Finance International in March.
Whatever happens when BMW and Daimler's new combined offering emerges, they are likely to be the pathfinders for all auto finance captives seeking to remain relevant in an increasingly digital world where new mobility and fintech start-ups backed by major investors are challenging traditional finance products.
Find out more about this significant shift in focus for the world's leading auto finance captives. Book your ticket for the presentation using the form below.
If you work in an auto finance organisation, and plan to attend one conference this year – this is surely one not to miss!
Powered by Bizzabo