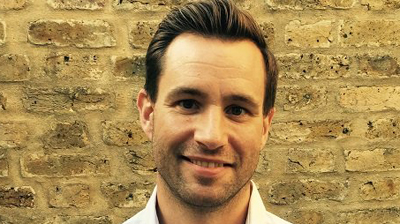 Wagonex, the car subscription service, has announced a pilot partnership with PSA Finance to offer the manufacturer's cars on its UK platform.
Wagonex offer cars on subscription through its partners as an alternative to ownership or leasing.
Customers can sign up for flexible contracts that run from one month to two years.
Its all-inclusive subscriptions include insurance, roadside assistance, servicing and maintenance so that the only additional running cost to customers is fuel.
The PSA pilot will include the Peugeot, Citroen and DS brands, and will initially offer four models, before expanding to 10 by March 2019.
It adds to the range of almost 20 different marques currently available through the Wagonex service.
Wagonex founder and chief executive officer Toby Kernon said: "We are delighted that PSA Finance has chosen us as a subscription partner in the UK.
"The subscription model has transformed many other industries and the motor industry is moving in this direction as our relationship with owning things changes dramatically.
"Manufacturers now acknowledge this is the direction the automotive sector is heading, which creates a significant opportunity for independent mobility brands like Wagonex to take the lead.
"The potential market is huge and the automotive sector is changing rapidly so it is an exciting time for our business."
With Wagonex, customers can browse an extensive range of all-inclusive subscription vehicles on the website, select a timeframe and budget that suits them and set up a tailor-made insurance policy.
Once they have made a decision, they simply click 'Get Car'.
After Wagonex's unique fully-automated identity and verification checks, payment is confirmed, with funds only taken when a delivery date is agreed, and the car has been assigned.
Customers can then opt for vehicles to be delivered or collected at their convenience.
As it is a subscription service, when customers' needs change, they switch their car.
Josh Ryan, mobility manager PSA Finance, said: "Wagonex's car subscription service offers a compelling alternative for people who may be reconsidering traditional car ownership models that no longer reflect their needs.
"Flexibility, convenience and a positive customer experience should mean Wagonex appeals to a broad range of new customers for the Peugeot, Citroen and DS.
"Developing subscription propositions is a key growth initiative, supported by our UK and French leadership team, and we look forward to refining the model and deploying our expansion roadmap with our partners."
The PSA Finance deal is the latest stage in expansion for Wagonex, which launched in 2016.
Kernon added: "A new era for car ownership is emerging. Wagonex is delighted to be part of the movement towards a future where cars are a flexible commodity that more fully meets customer needs, rather than an expensive overhead that drivers can feel they are stuck with for the long-term.
"With a single monthly payment which covers all motoring expenses except fuel, we are proving that many more customers are excited by our innovative and flexible service. Even more so when they consider the hidden costs of car ownership and see that we're offering unrivalled flexibility at a competitive price."
Karima Haji joins Wagonex board as it bids to lead car subscription race