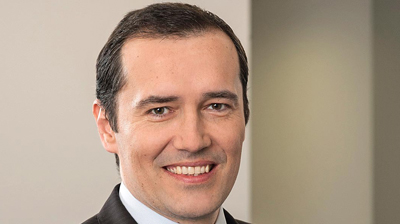 Automotive dealer group Inchcape has sold its leasing and fleet management business to Toyota for £100 million as part of a strategic review.
The sale of Inchcape Fleet Solutions to the manufacturer's Toyota Fleet Mobility arm will see Inchcape focus on its core distribution operations in the latest in a series of disposals, including less productive dealerships in the UK along with sites in Australia and China.
Toyota Fleet Mobility is a joint venture of Toyota Financial Services and Toyota Motor Europe that was established in 2018 to develop full service leasing products for customers in Europe.
The IFS business leases fleet vehicles and provides fleet management services to B2B customers, including Toyota.
Inchcape executives said the scope of the leasing arm means there is limited synergy with Inchcape's UK retail dealership business, where Inchcape holds franchises for brands including BMW, MINI, Jaguar Land Rover, Mercedes-Benz, Volkswagen, Audi, Porsche, Toyota and Lexus.
In a statement, Inchcape senior managers said the UK retail dealership business remains strategically important to the group.
The disposal of IFS, along with its recent sales of six retail sites in Australia, three retail sites in China and seven retail sites in the UK, will generate around £250 million that will be invested as part of its Ignite strategy to generate growth in its core business.
In 2018, IFS contributed revenue of £60 million and trading profit of £9 million. Its gross assets were £78 million.
Stefan Bomhard, group chief executive officer of Inchcape, said: "This transaction is a further demonstration of strategic progress and focus on our core distribution activities, which generate 90% of group trading profit.
"We are pleased to have been able to further streamline our UK retail market activities by selling IFS at a good valuation. We remain focused on our Ignite strategy which frames our operational excellence initiatives, has driven 10 distribution deals since 2016, and sets the foundations for capabilities that will enable us to position Inchcape well for the future.
"I would like to thank our IFS team for all their hard work and dedication and wish them success under Toyota, Inchcape's oldest OEM partner."
Toyota executives said the acquisition placed Toyota Fleet Mobility at the heart of the UK's full service leasing market as part of its journey towards becoming a mobility services provider.
Tom Fux, chief executive officer of Toyota Fleet Mobility Europe (pictured above), said: "The acquisition of IFS is an important milestone for TFM in the European market. As Toyota transitions from being a car manufacturer to a mobility company, it will help us meet the increasing shift in customer preferences away from traditional vehicle ownership to new mobility opportunities.
Toyota is accelerating its global investment in mobility services ahead of the 2020 Olympic and Paralympic Games in Tokyo.
The manufacturer is the worldwide partner of the games and will provide around 3,700 mobility products and vehicles for Tokyo 2020.
Nearly 90% of the official vehicle fleet will be electrified, including models developed especially for the event.
Electrified vehicles include hybrid electric vehicles, fuel cell electric vehicles, plug-in hybrid electric vehicles and battery electric vehicles, along with a range of innovative concepts developed for the event.
The electrified vehicles Toyota will provide will include approximately 500 FCEVs and approximately 850 BEVs, the largest number for any fleet for a games to date.
Toyota aims to achieve the lowest emissions target level of any official fleet used at the Olympic and Paralympic Games.