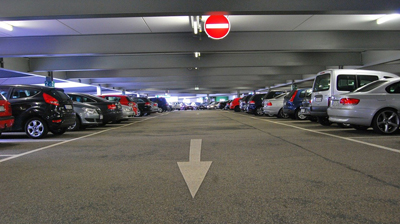 European auto lenders no-doubt look with apprehension at news from the global auto manufacturing world as the coronavirus halts production.
The Geneva Motor Show marked yet another recent casualty of the COVID-19 crisis, with the organisers making the decision – under instruction from the Swiss Government - to cancel the event at this late stage amid fears of spreading the virus further, instead releasing an informal update video online covering the basic topics.
More recently, the Italian government has made the decision to put the entire country on lockdown as the number of COVID-19 cases in the country topped 9,172. The new measures adopted by Italy include travel restrictions and a ban on all public events alongside the existing measure of extending tax deadlines to free up funds for corporations, no doubt an attempt at minimising or at least delaying a global financial crisis.
The automaker response
Fearing the impact that is already showing on the global economy, and desperate not to enter another recession, many Chinese and foreign OEMs are contributing funds to help combat the outbreak. So far, they have donated around £98.81 million as well as supplies such as face masks, and in some cases even ambulances.
More than 70 car manufacturers, auto suppliers and associations have donated in some way to the fight against the virus, with Mercedes-Benz donating 300 million yuan (£33.28 million) to aid China's attempts at epidemic prevention in designated hospitals in Wuhan.
BMW was forced to close its offices, and BMW Brilliance plants, across China earlier in the year halting manufacturing processes and creating supply chain and market disruption. However, now the company is deciding to re-open the plants due to the mounting pressure from the industry to resume production.
Reports have shown that the spread of the virus could impact the global economy through a multitude of channels, for example:
Production in the Hubei province of China has slowed dramatically over the past few weeks as local authorities enact shutdowns, with negative effects on exporters to the country starting to present themselves. This disruption to production is beginning to directly impact other countries as their authorities implement similar tactics.
A large majority of auto manufacturers rely on imports from China and other countries affected by the disease, and many more rely on sales in China to meet certain financial goals. This effectively means the industry can expect a large disruption in the automotive supply chain and overall market.
Lastly, the disruption of inputs and production may put a strain on firms with inadequate liquidity, more of a risk for SMEs than large corporations. One possibility for the upcoming months would be a large-scale financial market disruption as participants become concerned about counterparty risk.
New car demand
The downturn in productivity and the disruption to supply chains is already impacting new car demand, supply and registrations. This can be seen through the reactions from certain market specialists. For example Moody's has dramatically cut its global vehicle sales forecast, expecting a decline of 2.5% this year, following last year's 4.6% fall.
For some, this forecast may even be seen as optimistic as it relies on the assumption that the spread of the virus will be contained by the end of Q1 2020, meaning the impact on new car markets will be severe in the short term but the industry can recover throughout the remainder of the year.
In the first half of February, China's new vehicle registrations plummeted by 92%, leading Moody's to predict a 2.9% fall in China vehicle sales in 2020, down from the 1% growth that was previously forecast.
Car sales impact of COVID-19
The question remains of whether the financial slowdown will lead to better deals on new or used cars anytime soon. As the automotive supply chain continues to be disrupted and consumer spending is reduced, one possibility is that the general fear and market conditions will continue to escalate to a point where dealers will be more eager to make a deal in the coming months.
According to Reuters, industry analysts have warned that a growing number of virus infections could deter US consumers in the near future, making automakers face more difficulties around pricing and production.
However, dealers and analysts have claimed that there has so far been no impact on US car sales, with February being a strong month.
Auto sales in January were down by 18% from the same time in 2019 to 1.94 million cars, according to the Wall Street Journal, and another recent report from the government-backed Chinese Association of Automobile Manufacturers stated: "The worst likely has yet to come. Sales will decline by around 40% in the January-March period from a year earlier, with production volumes falling by up to 60%."
Following one potential scenario, pockets of COVID-19 continue to occur throughout the world, prompting Wuhan-style shutdowns and limiting consumer's access to funds as they prioritise the essentials in place of big-ticket items such as purchasing new cars. This lack of demand could prompt automakers to cut prices in an attempt to lure worried consumers, however there are only so many discounts dealerships can put in place until they fail to turn a profit.
Impact on European auto lenders
Last month, data gathered for the prominent European markets reveals that Germany suffered a year-on-year decline of around 11%, followed by Italy, which saw the next greatest decline of nearly 9%.
The UK ranked significantly less with approximately a 3% decline in new car registrations, similar to the near 3% decline of Spain.
Moody's forecasts that Western Europe will suffer the greatest decline in light vehicle sales in 2020, with a drop of 4% year-on-year compared to the next greatest at around 2.9%, China.
There are hopes that the French auto market may remain comparatively healthy as most of the OEMs that have been severely affected are not key to the French market.
In the UK, the expected new car registrations in 2020 have entered a decline of 3% from the previously anticipated 1.5% decline, according to Autovista Group. The UK could suffer if carmakers decide to prioritise the production of left-hand-drive vehicles in line with demand and the profit margin that OEMs achieve in the country. However, most forecasts claim that supply is likely to slow but manufacturers will remain keen to supply their UK-based operations.
Following the recent budget announcement this week, Stephen Haddrill, director general of the Finance & Leasing Association, explained: "The measures announced to help the NHS, consumers and businesses to deal with the likely disruption of coronavirus are very welcome. However, banks are not the only business finance providers, so the temporary Coronavirus Business Interruption Loan Scheme, in which banks will offer loans of up to £1.2 million to support SMEs, would reach far more firms if non-bank lenders were also included in the plan.
"Supporting customers over the next few months will be absolutely vital – especially for those whose income is severely affected by the coronavirus disruption. FLA members are there to help, so it's important to keep talking to your lender."
The virus may turn out to have a beneficial impact on residual values (RVs), with new car supply issues historically leading to increased demand for used cars and if prolonged, RVs are expected to benefit.
Furthermore, the RVs of newer used cars are forecast to increase due to their reduced volumes. This would only be exacerbated by a delay in new-car deliveries, which would result in fewer short-term registrations as dealers would only be able to sell the cars that they have available.