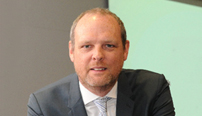 The Association of Fleet Professionals (AFP) have revealed the results of a recent webinar, warning that fleet managers should not just focus on cost-saving techniques but "making fleets fit for the future" in response to the pandemic.
The newly formed trade body stated that the most prominent factors behind re-shaping assets to fit the new world were employee health and safety, changing employee needs, dealing with fewer business trips and commutes and a reluctance to use public transport.
Stewart Lightbody, deputy chair of the AFP, explained: "All of these will undoubtedly impact on the fundamentals of your fleet strategy, ranging from the type and number of vehicles you operate through to how they are provided, and from speed of adoption of mobility strategies through to the company car provisions in employee contracts."
According to Lightbody, one particularly crucial area is likely to be the management of grey fleets. An increasing number of employees are likely to begin using their own vehicles for business purposes due to the reluctance to use shared mobility.
"There have been a few reports stating that demand for used cars in the £2,000 sector has been stimulated by this trend. Clearly, it will create a whole range of challenges but perhaps the single largest will be the sheer amount of grey fleet management required. As an industry, we are going to have to be very single-minded when it comes to ensuring that risk management is well-controlled."
Paul Hollick (pictured above), chair of the AFP, added: "I believe that a consensus is arising about the direction that fleet professionals should be taking at this moment in time, clearly putting people first but also reshaping fleets for the new normal that is now starting to emerge. I'm pleased to say that everyone appears to be responding with energy, dedication and imagination. As a fleet professional myself, it's inspiring."
The AFP was formed in March this year, as the Association of Car Fleet Operators merged with the Institute of Car Fleet Management. The merger brought together the interests of both organisations:
- Representing the interests of businesses operating fleets for normal commercial activities;
- Furthering education on fleet management;
- Recognising the achievements of the sector;
- Advancing the profession of car and light commercial fleet management.
Prior to the revelations from the its inaugural webinar, the association announced details of five new specialist committees covering low carbon and alternative fuels; light commercial vehicles; future roads; risk, compliance and health; and future mobility steering.
Hollick continued: "The structure of the AFP is now complete, and we are extremely excited about the calibre of people involved at both board and committee level. The pandemic means that the AFP is even more relevant today than when it was first envisaged just a few months before we entered lockdown, with a very real need for professionals across the fleet sector to now share and access best practise ideas to handle the very many issues that are arising."
The AFP webinar can be viewed at the following link: https://youtu.be/j7fR58YCWSU