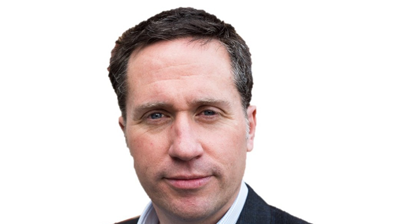 Used car residual values in Europe are now above the levels recorded prior to the pandemic, according to Autovista Group.
The organisation's Covid-19 tracker, which monitors 12 European markets, began in February with a starting value of 100 and peaked at 106 in the week to 11 October.
It added that, of the markets in question, only Finnish and Portuguese RVs remain behind pre-pandemic levels and that broader European prices had begun to fall – as is typical towards the end of the year – reaching 105 during the week to 8 November.
The company described a "three-speed" RV recovery throughout Europe, with the UK being the fastest accelerator, followed by France, which fostered used vehicle transactions via a scrappage scheme comprising a €3,000 grant for vehicles with internal combustion engines and €5,000 for battery-electric and plug-in hybrid models.
However, the scheme reached its 200,000-vehicle limit in July and the country's Ministry of Ecological Transition replaced it with a conversion bonus, applicable from 3 August. RVs subsequently remained relatively flat, rising by 0.8 points to 102.8 between August and 8 November.
Finland, Portugal and Sweden were slower to recover than the UK and France but faster than other markets. The former's RVs recorded only a slight fall, dropping to 97 points in mid-June but had yet to fully recover by 8 November at 99.2 points.
Portugal was similar, at 99.3 points, having experienced a harsh downturn from March. Swedish RVs began climbing in mid-May and reached 102.3 on Autovista's tracker on 8 November.
"Finland is still running on low numbers, and we don't see the same quick recovery as in Sweden. The import of young used Swedish cars has picked up again too, in combination with lower used-car values than normal, already before the crisis started," said Johan Trus, Autovista's head of data and valuations, Nordics.
The group described the remaining European markets as "late starters", as RVs in countries such as Germany, Italy, Poland and Switzerland had taken longer to recover.
It forecast a downward trend towards the end of 2020 due to further measures to control Covid-19, rising supply and the end of the Brexit transition period, among other elements.
"With the new [UK] lockdown, it is likely that RVs will continue to fall from their high 2020 position back to where we forecast," said Anthony Machin (pictured above), head of content and product at Glass's, which is owned by Autovista.
"It looks like as if there is a growing volume share of vehicles [in Germany] that are collecting stock days and are not being properly handled by the dealership," Andreas Geilenbrügge, head of valuations and insights at Schwacke, Glass's German equivalent.
"The overall volume on offer is rising and stock days are at a significantly higher average level than pre-crisis, at comparable asking prices and a worse list-price relationship. This is becoming a more and more unattractive proposition for dealers and may cause a problem at the end of the year."
Autovista has published a white paper called How will COVID-19 shape used-car markets? with more information about the pandemic's impact on RVs across Europe.