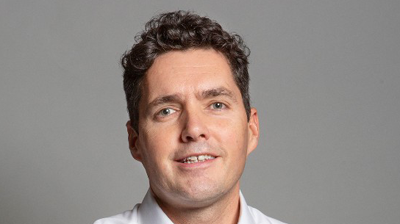 As the pressure to accelerate the switch to electric vehicles (EVs) intensifies, MPs have warned that the government needs to do more to develop a policy framework and improve the charging infrastructure, or risk blackouts in some parts of the country.
In its latest report, Zero Emission Vehicles, the Transport Committee said questions remain on whether the government's current plans are enough to deliver the public charging infrastructure needed across all regions of the UK and whether it will benefit everyone.
Huw Merriman (pictured above), chair of the transport committee, said: "Putting guarantees in place on infrastructure is crucial but one report after another flags concerns to government about the provision of electric car charging infrastructure. Let ours be the last: it's time that ministers set out the route map to delivering a network of services for everyone across the UK.
"Charging electric vehicles should be convenient, straightforward and inexpensive and drivers must not be disadvantaged by where they live or how they charge their vehicles. Shifting the subsidy from the taxpayer to the manufacturer will incentivise those who deliver the fewest electric vehicles in our showrooms to up their game."
Amongst its recommendations the report says accessible and reliable charging infrastructure must be available by 2030, but cautions that drivers who live in rural or remote areas or who don't have off-street parking risk being left behind.
Merriman warned: "Unless the National Grid gains more capacity, consumer behaviour will have to alter so that charging takes place when supply can meet the additional demand. The alternative will be blackouts in parts of the country. We also cannot have a repeat of the broadband and mobile 'not spot' lottery which would mean those in remote parts cannot join the electric vehicle revolution."
MPs want the government to work with the National Grid to map national coverage to eradicate 'not-spot' areas and identify locations where the grid will not cope with additional usage, as well as making public charge provision a requirement of local development with funding for local planning and transport bodies to hire staff with a mandate to deliver charging infrastructure.
In addition, the committee said the government should protect the consumer from excessive charges and multiple accounts when charging in public and address the discrepancy between the 5% VAT incurred for home charging and 20% VAT for on-street charging.
The report suggests mandating industry to use pricing to move consumer behaviour towards a "little and often" refuelling habit to help prevent overloading the national grid.
Finally, the committee said the government must also introduce a zero emission vehicle (ZEV) mandate as a matter of priority if it is to hit its target of 100% new ZEVs by 2035. It argues such a mandate would incentivise car manufacturers to steadily increase sales of ZEVs towards the 2030 target for all new vehicles to have 'significant zero emission capability'. This would bring ZEV vehicles within reach of more consumers encouraged by cost-effective ways to support purchases compared to taxpayer-funded incentives. A stronger marketplace generated by an increased vehicle supply from global manufacturers to the UK market would also bring down costs.
Electric Vehicle Fleet Accelerator
The BVRLA has reported that seven major companies, including the operators of some of the largest commercial vehicle fleets in the country are working together to help accelerate the mass adoption of EVs across the UK.
BT, BP, Direct Line Group, Royal Mail, Scottish Power, Severn Trent and Tesco have come together to form the Electric Vehicle Fleet Accelerator (EVFA), which brings together CEOs of companies that own and operate some of the largest van fleets in the UK and companies involved with infrastructure, EV charging, retail and insurance and repair. The EVFA has published a 35-page EV Fleet Accelerator Report outlining a series of urgent actions needed from both industry and government to deliver the UK's zero-emission ambitions.
If the government delivers on this agenda, the EVFA members have committed to converting the fleets involved to electric vehicles by 2030 and to buying British - buying 70,000 British-built vans by 2030 or sooner.
The group says they hope this clear statement of intent will act as a stimulus and help spur the investment decisions needed to develop EV van manufacturing in the UK.
The upgrading of the grid and expanding national charging networks that will result will build wider confidence in using EVs. And, as fleets and businesses account for 60% of new vehicle registrations, their electrification will also build and drive an active second-hand market – the main vehicle market for most consumers
If the infrastructure and frameworks are put in place to enable this, the companies believe wider customer demand can shift towards EVs sooner than is currently expected.
EV online marketplace
A new website dedicated to selling new and used electric, plug-in or hybrid cars –has been launched. The site, JustGoEV, currently has over 3,000 vehicles listed via a network of 600 dealers.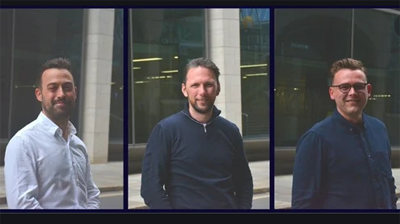 It is the brainchild of three automotive industry entrepreneurs: Jack Woodgate, Joe Worsfold and Ben Caspary who all share backgrounds in automotive retail and e-commerce.
Woodgate said: "Our research shows us that the UK EV car parc is expected to top nine million vehicles by 2030 and that already 50% of car buyers are considering an EV of some description as their next purchase, so now is the perfect time to introduce the platform.
"Almost eight out of 10 car buyers say they do most of their car-buying research online, so if a consumer is looking to make the leap to an EV, we're offering them a platform that filters out everything that's irrelevant to them and helps with common ownership hurdles like installing a home charge point."
Woodgate added that the website will give dealers and EV manufacturers a direct means of reaching customers who are in the market for an EV as their next car.
"We're aiming to offer a service that not only helps people buy an EV, but also helps them understand ownership", he said.
The platform includes reviews of a range of EVs, plus information about charging sources and servicing and hints and tips for drivers.