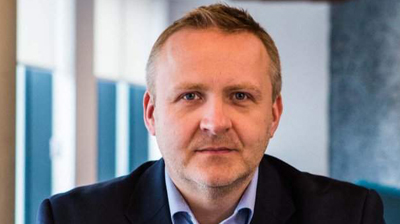 Fixed interest finance is losing ground to risk-based pricing in the used vehicle market, according to analysis by MotoNovo. While the change is modest at present, there are clear signs that loan providers are returning to the market with highly competitive headline rates, commonly using risk-based pricing that appeals to an increasingly confident and financially informed consumer.
Used vehicle dealer finance gained market share from the unsecured personal loan sector during lockdowns, but MotoNovo says that trend is now being reversed according to its recent Attitudes to Car Buying Research. When it comes to financing a used car purchase:
32% of people would not consider finance from a dealer - up from 31% in August 2020
31% of people would consider finance from a dealer – static year-on-year
33% of people would choose a high street bank/building society – up from 30% in August 2020
In addition, current real-world data suggests that a trend away from dealer finance for used cars may be emerging – according to FLA data, used car consumer finance volumes fell by 7% YoY in August, while the Bank of England reported the overall consumer credit market in August fell by 2.8%.
August's numbers followed a year-on-year fall of 19% for used car finance against a much smaller fall of 2.7% for consumer credit. While it is not an exact comparison, the numbers suggest that dealer finance could have lost ground to personal loans in July and August, MotoNovo argues, pointing out that consumers are taking greater control of their finances empowered by digital tools and an increasingly active lending sector.
MotoNovo's MD Karl Werner reflected: "For players such as MotoNovo who kept lending during the pandemic, supporting their dealers, the pandemic proved to be positive. As often happens in periods of economic shock, unsecured lenders tightened their underwriting significantly. Now, the gloves are off, and lenders' appetites have improved. Across dealer finance, we all need to work harder to win the hearts and minds of consumers who are doing their finance groundwork online."
The pandemic witnessed a marked increase in consumers' awareness of their finances, and a growing readiness to use digital tools to check their creditworthiness. Against this background, highly competitive unsecured personal loan headline APRs, primarily driven by risk-based pricing, can be compelling, compared to the flat rates derived APRs displayed on dealer websites typically, especially to the most creditworthy consumer.
In support of this Werner points to evidence showing pre-approved loan levels jumped from 33% of applicants in January to 44% in August.
"Consumers are changing the financing landscape. Dealer finance can compete, but if we want to capture the attention and interest of all consumers, we need to embrace a pricing approach that reflects the access to creditworthiness consumers now enjoy.
"The way forward is risk-based pricing. Uniquely, at MotoNovo, we can benchmark the differences between our 'MotoRate' risk-based pricing used by two-thirds of our dealers and a fixed interest rate model, used by a third; the difference and its impact on finance activity are very persuasive," he said.