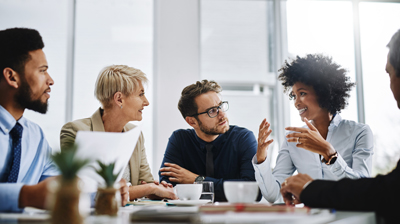 Strategy consultants McKinsey have suggested that companies which succeed in re-inventing themselves are those that invest more boldly and more broadly than less well performing counterparts. It found more than twice as many leading companies closely tie together their digital and corporate strategies than don't. What's more, winners tend to respond to digitalisation by changing their corporate strategies significantly, so that digitalisation is central to the company ethos, rather than simply a standalone project.
Mckinsey's findings are likely to be of interest to the asset finance industry, in which a clear divide has opened up between 'traditional' companies who may have dipped a toe in the water but have not fully taken the plunge into digitalisation, and those who describe themselves as 'progressive', with a commitment to digital working throughout.
This divide was studied by Alfa in their latest Digital Directions Research report which found that while 92.5% of progressive asset finance companies agree their organisation has a clearly defined coherent digital strategy that is aligned with the overall corporate objectives, only half (50%) of traditional companies can say the same.
The majority of respondents to Alfa's survey agreed that a major challenge is the need to recruit staff with different skills to take them on their digital journey.
Talent spotting
The majority of respondents to Alfa's survey agreed that a major challenge is the need to recruit staff with different skills to take them on their digital journey. Both progressive and traditional companies indicated that they had done this. The fleet sector has taken the lead (100% looking for specific expertise), demonstrating its strong commitment to adopting digital solutions wherever possible, ahead of equipment (64%) and retail (87%).
However, none of the respondents have found it an easy process, with 44% finding it 'hard' and 30% 'very hard' to recruit staff with the new skills needed.
Andy Follows, Managing Director of Aquilae, a former CEO of Tesla Financial Services, and one of the interviewees for the research, did not mince his words when he said, 'The change of pace today is cruel.There are a large number of people in the workforce who are finding themselves displaced – too old to be digital natives and too young for retirement. Closing the subsequent skills gap is the big issue facing our industry and must be addressed holistically.'
Finding people with critical technical skills for a specific project is part of what's needed and Alfa's research showed that can be challenging as asset finance companies are competing head on with a host of other employers looking for tech talent.
Innovation
That's only a part of the story, though. Companies need to think much more broadly, about how they foster an environment that encourages innovation and supports them to find ways to make digitalisation work for them.
This can include looking for third party providers or partners they can work with. BMW Group Financial Services, for instance, has run innovation lab workshops in both the UK and US, challenging young startup operations to find new ways to use technology. In the US, this saw blockchain startup Bloom working on a solution to streamline auto customers' journey and lending experience.
Bloom uses public-private key encryption underpinning blockchain technology to verify customer identity and to attest to the accuracy of credit history without storing raw customer data on the servers. This means individuals can secure their data on their local device and apply for credit without exposing that data to risk, which Bloom says will provide a faster and easier-to-use onboarding experience.
Such initiatives bring in a fresh perspective from outside to focus on processes. But there is also in-house expertise to be mined, by finding ways to encourage those inside the organisation to become innovative.
However, retraining and refocusing existing staff takes time. Alfa's research also highlighted that many companies are overlooking a critical resource. They asked if finding technology partners in the sector can help bridge the skills gap instead, but only 34% of respondents reported that they had adopted this approach. That means two-thirds are failing to look at a readily-available source of critical skills.
Steve Taplin, Alfa's Chief Digital Officer explains: 'Digitalisation is about creating an ecosystem around the company. IT partners can help the process of digitalisation by highlighting the possibilities for innovation and helping to build end-to-end solutions across all of their current processes and products.'
To download a copy of Alfa's research complete the form below.